Highlands and Islands Enterprise (HIE) has said an HM Revenue and Customs (HMRC) review of its VAT recovery practices, which has been under way for the past 20 months, will be "valuable" in updating its methods.
According to the development agency, its approach to compliance was "overdue a refresh".
Pressure on HIE's finance team caused by the review is one of the areas being looked at by Audit Scotland in its annual audit of the organisation.
An HIE spokesman said: "HMRC carry out VAT compliance reviews periodically to ensure businesses are paying the correct amount of tax. A routine review of HIE's VAT compliance began in November 2017. It is ongoing and focusing on our method of VAT recovery. HIE is a complex organisation, with a variety of activities and transactions, and is partially exempt from VAT.
"Our methodology used for VAT compliance was agreed with HMRC many years ago and is overdue a refresh. The review will be valuable in making sure a fair and reasonable refreshed methodology is agreed."
HMRC declined to comment.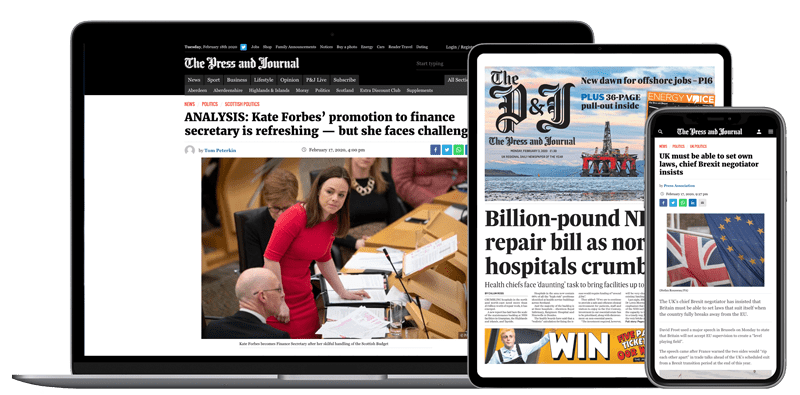 Help support quality local journalism … become a digital subscriber to The Press and Journal
For as little as £5.99 a month you can access all of our content, including Premium articles.
Subscribe