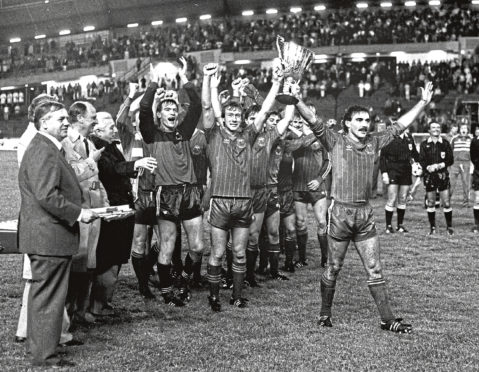 Six Gothenburg Greats and their former manager at Aberdeen FC could be leaving Dons fans exposed to cyber crime.
The names Black, Hewitt, Leighton, Miller, Cooper and Simpson – all members of the Dons team which famously beat Real Madrid to win the European Cup Winners' Cup 36 years ago – are on a National Cyber Security Centre (NCSC) list of the 100,000 passwords most commonly found in data breaches.
So, too, is the name Ferguson, or variants of it such as Fergie and Ferguson1, which could be down to a combination of Aberdeen FC and Manchester United fans honouring former boss Sir Alex.
Red Army, Aberdeen and Aberdeen1 are all on the list, alongside versions of the date of the Dons' greatest triumph on May 11 1983.
Juanito, who scored Real Madrid's goal in their 2-1 defeat by Aberdeen after extra time, also features.
The NCSC is the UK's independent authority on cyber security. It drew up its commonly used password list in order to encourage people to improve their online security.
Obvious and potential Aberdeen FC references were picked out by Granite City-based IT company Converged Communication Solutions.
The firm has highlighted its analysis in advance of a free workshop which it is hosting – in partnership with Royal Bank of Scotland and the Centre for Engineering Education and Development – at RBS's Marischal Square offices on Thursday to try to encourage people to better protect themselves when accessing online accounts.
The session will be led by Gerry Grant, chief security officer at Converged and one of Scotland's leading cyber security experts.
Mr Grant said: "Basic passwords that are simply a surname can pose a massive risk to organisations of all sizes.
"They can be the chink in an organisation's cyber security defence that can let someone with malicious intent access their computer systems.
"Any individual, business or charity can be a potential target for a cyber attack, and it is important we all understand the threats we currently face and how we can go about protecting ourselves."
He added: "Evidence suggests ineffective passwords can put whole livelihoods at risk."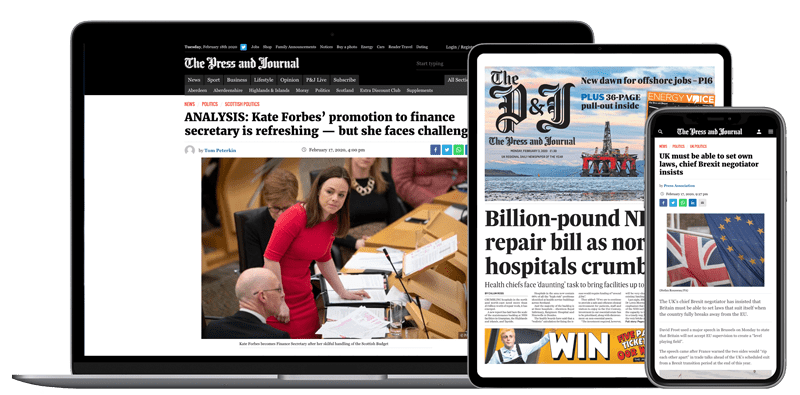 Help support quality local journalism … become a digital subscriber to The Press and Journal
For as little as £5.99 a month you can access all of our content, including Premium articles.
Subscribe