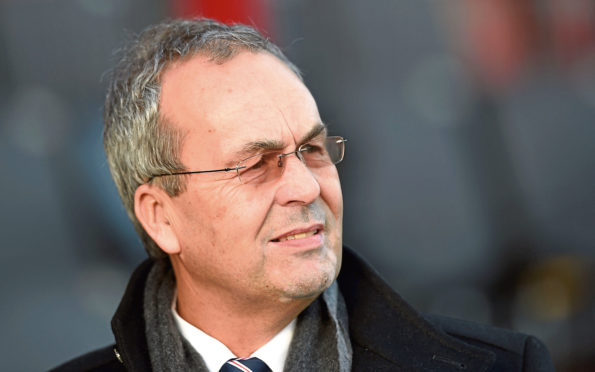 A former senior executive at Global Energy Group (GEG) has joined forces with the firm again in a joint venture aimed at creating the "strongest offshore drilling inspection company in the North Sea".
Inverness-based GEG announced that Aberdeen-headquartered 3rd Momentum's survey, rope and hose businesses were combining with its own inspection and wire ropes division, Reel, to form Rig Surveys Group (RSG).
The new group, said to have a "combined turnover in excess of £12 million and a workforce of nearly 100", will be headed by 3rd Momentum founder Russell Ritchie.
Mr Ritchie founded Reel Group in Aberdeen and sold the business to Roy MacGregor's GEG more than a decade ago, after which he spent a spell as one of the group's senior executives.
GEG declined to disclose any financial details of the latest deal but said it would jointly own RSG with 3rd Momentum, which is part of Aberdeen-based Challenger Energy, also owned by Mr Ritchie.
The companies from 3rd Momentum involved in the joint venture will be Rig Surveys, Evolution Ropes and Evolution Hose. It is understood the new group will have premises in Aberdeen.
Mr MacGregor said: "The combination of these businesses together with the expertise that its people bring will provide our clients with the smart solutions and added value they require.
"Momentum's passion for great service and customer focus is a great fit for the Global Energy Group culture and I look forward to what the future holds for the new business."
GEG said the joint venture was a "natural step" for both businesses, and RSG would work in international markets as well as in the North Sea.
The announcement of the new venture came less than a fortnight after GEG announced it had acquired offshore maintenance, inspection, lifting and rope access company Axiom NDT, which had been placed in administration.
Axiom NDT had a workforce of 17 across Aberdeen and Glasgow.