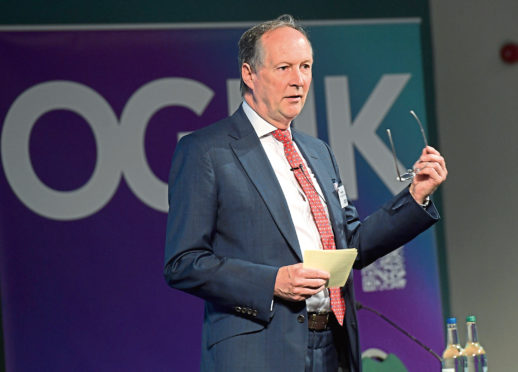 The rapid response to a crack found in a North Sea helicopter last week was a "very good example" of the inspection system working well, aviation chiefs said yesterday.
But the volume of fault reports being published shows much work still needs to be done to make critical components more resilient and robust, they said at an aviation seminar in Aberdeen.
Concerns were also raised about pilot and engineer shortages in the offshore helicopter sector as the workforce ages.
Flights of Airbus H175 helicopters were temporarily "paused" when a large split was identified in the horizontal stabiliser on one of the aircraft in Aberdeen.
Airbus sent out service bulletins requiring inspections and imposing speed restrictions, while Europe's aviation watchdog, Easa, followed up with an airworthiness directive (AD).
Trevor Stapleton, health and safety manager at Oil and Gas UK, which hosted yesterday's event at Aberdeen Exhibition and Conference Centre, said no faults were found on any other H175s in the North Sea fleet.
He said speed restrictions had been lifted and operators had returned the aircraft to service.
Mark Swan, group director, safety and airspace regulation at the UK Civil Aviation Authority (CAA), said the reaction to the problem was instantaneous.
Mr Swan said CAA could summon a team in 20 minutes and the organisation was in constant contact with the Easa.
It is understood Easa has issued about 75 regular ADs and 20 emergency ADs during the past year, covering the 8,500 civilian helicopters operating in Europe.
A number of those ADs related to helicopters operating in the North Sea oil and gas industry.
Mr Swan said emergency ADs were "not something to be afraid of", and a good way of showing the industry was "on the ball" and could respond quickly.
But manufacturers must "get it right" when it comes to making sure components are built to last, he said, adding pilots shouldn't be expected to mitigate a design or manufacturing glitch while flying in tough conditions.
Mr Swan also lauded North Sea 'copter operators for having the "highest professional standards" anywhere in the world.
Mark Abbey, regional director at operator CHC, said one of the biggest challenges he faced was the "demographic" of helicopter pilots – the average age being about 50.
Attracting young talent was difficult due to high demand for pilots from fixed wing carriers, Mr Abbey said, adding the sector needed to show it had a bright future.