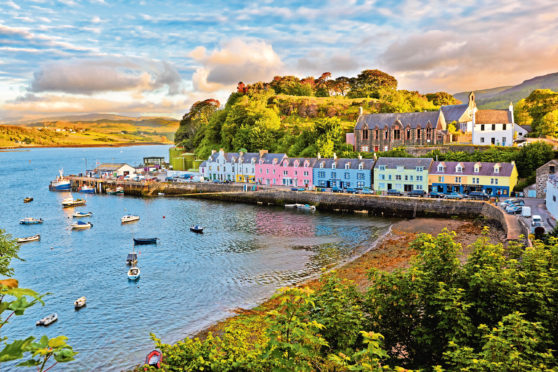 People in the Highlands renting out space for Airbnb guests earned a total of more than £21 million last year, according to the online accommodation booking business.
The company said six places in the region had been among the top 10 most popular destinations north of the border for its users as it released figures showing it generated nearly £670m for the Scottish economy last year.
Airbnb's success was yesterday credited with "helping to grow the visitor economy," by VisitScotland chief executive Malcolm Roughead.
But the growing popularity of the short-term lets it and other firms offer has recently led to a warning the boom could result in a shortage of homes for long-term residents in their communities.
According to Airbnb's figures, hosts in Inverness earned a total of £5.8m last year, as did those in the Isle of Skye, with rentals in the island's capital, Portree, totalling £2.5m.
The Highland capital and Skye were ranked third and fourth respectively in the list of top destinations, behind Edinburgh and Glasgow.
Other Highland areas in the top 10 were Fort William, where hosts earned a total of £3m; Oban, with earnings of £2.6m; and Kyle of Lochalsh, £1.5m.
The company said it had generated £693m for the Scottish economy during the year, with guest spending accounting for £531 and the total earned by hosts £162m.
It said its guests spend an average of £100 a day on activities such as cultural experiences, sightseeing, shopping, travel and food and drink.
Domestic travel accounted for 46% of all Airbnb arrivals last year and the majority of overseas visitors came from the USA, France and Germany.
Hadi Moussa, Airbnb's country manager for the UK and Northern Europe, said: "Airbnb has transformed the way people travel, helping visitors to explore beyond the traditional destinations and hotspots. Tourism plays an important role in the Scottish economy, and the Airbnb community of hosts and guests are helping to spread the benefits of this tourism, enabling travellers to live like locals and putting money in the pockets of local families, businesses and communities."
Mr Roughead added: "Tourism today is all about consumer choice and we are lucky to have a range of options from the five-star experience to, now, the spare bedroom.
"Airbnb is part of a suite of choices the consumer has when visiting a country and there's no doubt it is helping to grow the visitor economy through innovative new approaches to tourism."
In April, Callum Chomczuk, director of the Chartered Institute of Housing in Scotland, warned that, "if left unregulated, there is a real risk of loss of much-needed housing from the private rented sector to the short-term lets market and displacement of long-term residents".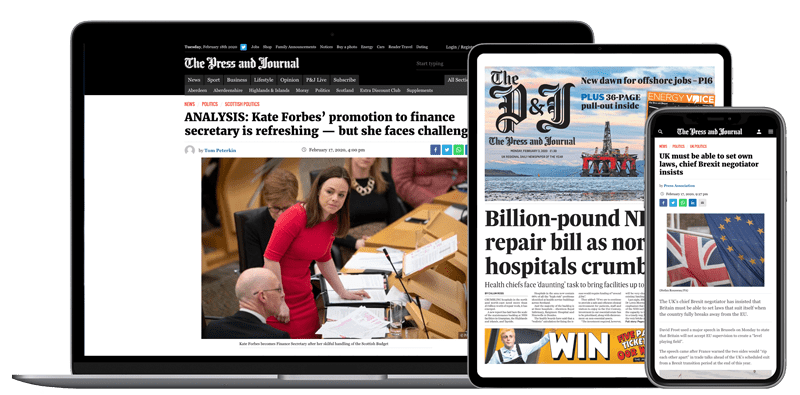 Help support quality local journalism … become a digital subscriber to The Press and Journal
For as little as £5.99 a month you can access all of our content, including Premium articles.
Subscribe