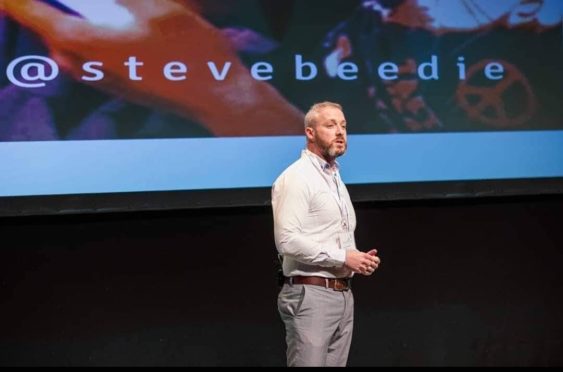 A former soldier is putting on an event this week to help address high levels of mental health "burnouts" in Aberdeen's oil and gas industry.
Steve Beedie, who was diagnosed with post-traumatic stress disorder (PTSD) after serving in Kosovo in the 90s, has worked offshore for the last 11 years.
In that time he has built up the "Unspoken Wounds" site, an online platform allowing people to discuss their struggles with mental health issues.
Mr Beedie, who works as a derrickman offshore, has had a particular focus on helping former armed forces personnel and fellow oil and gas workers.