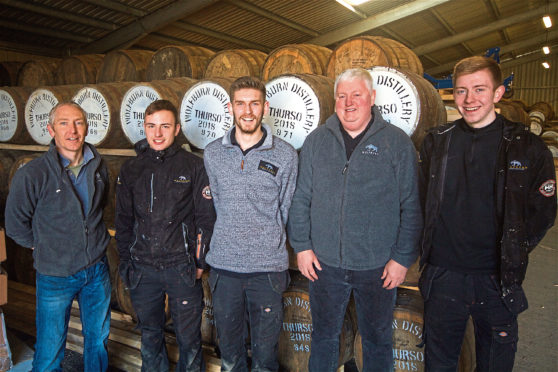 A fledgling whisky venture in Thurso has won the best in show award and a double gold medal in a major international spirits competition.
Wolfburn's Langskip single malt took the honours as the most northerly distillery in mainland Britain.
Langskip also surpassed 29 other brands to be voted best Scotch whisky.
The success comes within a year of Langskip's launch, with the whisky also winning a double gold medal at the 2018 FiftyBest awards in the US.
Meanwhile, Wolfburn's inaugural Northland expression was a gold medal winner at the FiftyBest awards.
The company's global brand ambassador Mark Westmorland said: "Our hand-crafted whisky is made, matured and bottled on-site by a small but dedicated team of distillers.
"We're incredibly proud of the way Wolfburn is made. We do everything the traditional way, with great care, and without haste.
"The resulting whisky continues to win fans all around the world.
"It's a wonderful project to be associated with and we're all hugely proud of what the distillery is achieving."
The distillery itself has won honours, recently being acclaimed best Scotch craft distillery in the world by the Tokyo Whisky and Spirits Masters.
Wolfburn's whisky is now distributed in 27 countries globally, despite the distillery having started production just over six years ago.
Its single malts are already sought after by international collectors.
A previous Wolfburn Distillery was one of Scotland's largest until it closed in the 1860s.
The reason it stopped production are lost in time, but by 1877 an Ordnance Survey map showed it in ruins.
Production from a site less than 400 yards away got under way in January 2013 and the first bottle of the three-year-old single malt emerged in February 2016.
The distillery, which overtook Old Pulteney, in Wick, as the most northerly whisky producer on the UK mainland, is owned by a consortium of UK and overseas private investors trading as Aurora Brewing.
Like its predecessor, the current operation, in Thurso Business Park, draws water from the nearby Wolf Burn.
Aurora re-established a distillery in the town to take advantage of strong international demand for Scotland's national drink.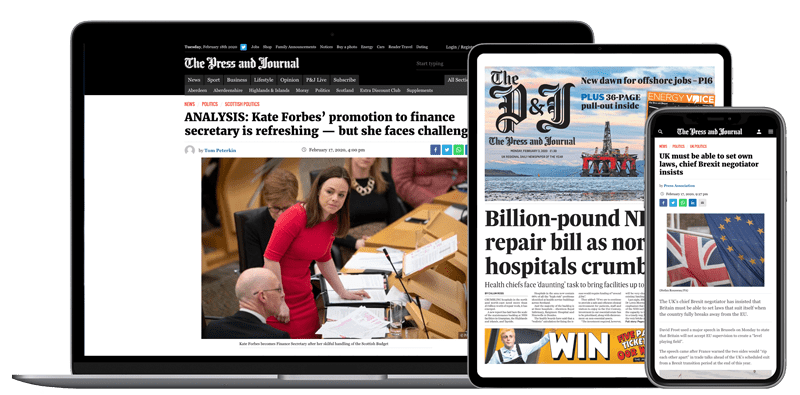 Help support quality local journalism … become a digital subscriber to The Press and Journal
For as little as £5.99 a month you can access all of our content, including Premium articles.
Subscribe