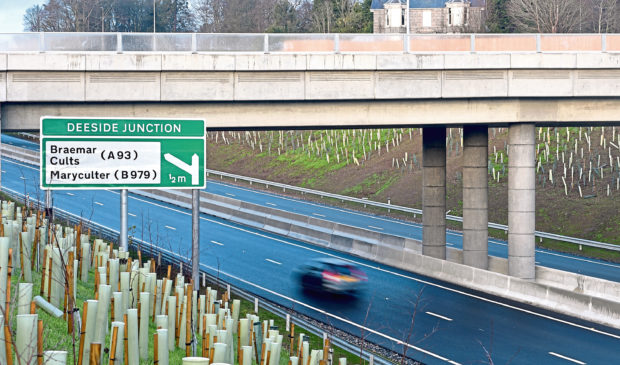 One of the contractors seeking more cash for the AWPR said it was ready to pursue its claim through legal channels should talks with the Scottish Government "not reach a satisfactory conclusion".
Construction giant Galliford Try, parent of Scottish firm Morrison Construction, warned it may be forced to resort to "formal dispute resolution" in a row over the price of the new bypass road in Aberdeen.
Galliford Try and AWPR partner Balfour Beatty have both reported substantial extra costs from the much-delayed project.
The official price tag for the AWPR came in at £745 million, which included a contract worth about £530m to development consortium Aberdeen Roads. Taxpayers are not expected to shell out a penny more but the main contractors have reported hefty losses, suggesting the true cost soared beyond £1 billion.
In March, Balfour Beatty revealed a £29m AWPR hit to its 2018 results.
That came hot on the heels of Galliford Try saying it had booked a further £26m of costs for delays to the bypass, which fully opened earlier this year.
Galliford Try had already logged a £45 million hit from AWPR delays in annual results published last September.
The Aberdeen Roads consortium ended up with just two partners after a third, Carillion, went bust – partly due to the AWPR.
In a trading update yesterday, Galliford Try said: "The Aberdeen Western Peripheral Route is complete, and delivering economic benefits to the region and receiving a positive reaction from all stakeholders.
"The joint venture continues to negotiate on the significant claim with the client, while preparing to pursue this through formal dispute resolution should these talks not reach a satisfactory conclusion."
A Transport Scotland spokesman said: "The cost of the project remains at £745m. While it is not appropriate to comment in detail on the contractor's claim due to the commercially confidential nature of the discussions regarding it, we can confirm that, to date, Aberdeen Roads Limited has yet to provide sufficient evidence to substantiate its claim."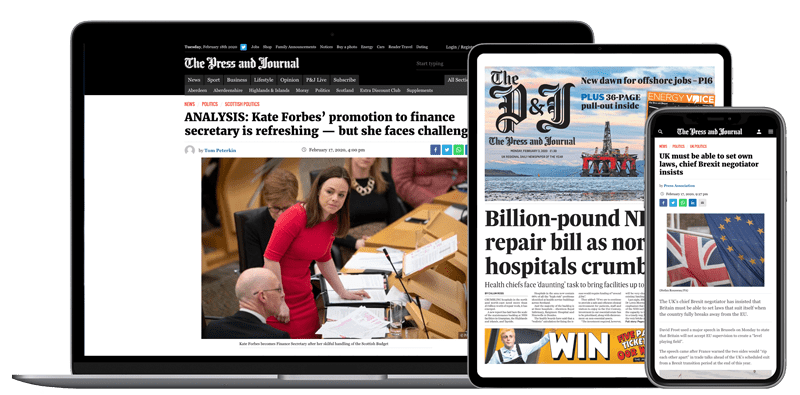 Help support quality local journalism … become a digital subscriber to The Press and Journal
For as little as £5.99 a month you can access all of our content, including Premium articles.
Subscribe