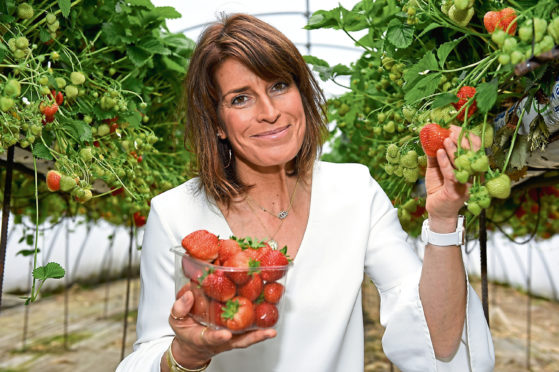 Mackie's ice creams have been served in some unusual locations over the years, from Blair Drummond Safari Park and Edinburgh Zoo all the way through to the far-flung corners of South Korea and the United Arab Emirates. But maybe nowhere quite as unusual as an oil rig out in the North Sea.
Yet, more than 1.5 million scoops of Mackie's sweet treats were eaten aboard platforms off the coast of Scotland last year, perhaps it's not such an unusual location after all. The riggers certainly seem to appreciate a wee taste of home.
"We've had a lot of feedback to say the people working offshore love our ice cream," said Stuart Common, sales director with Mackie's.
"We know they can be away from home for weeks on end and recognise that it is important they have some home comforts.
"The ice cream is produced on the family farm in Aberdeenshire with all of our own milk and cream. We think it doesn't get more wholesome and homely than that."
Mackie's is just the tip of the ice cream iceberg when it comes to Scottish food and drink companies that supply offshore platforms and ships. Other home comforts being dished up on board rigs include produce from Barra Berries in Oldmeldrum, Ola Oils in Inverurie and Whitelink scampi in Fraserburgh.
One of the companies that makes a point of serving local produce to offshore workers is Entier. Based at Westhill in Aberdeenshire, the firm not only supplies catering but also housekeeping, maintenance and hospitality services for the oil and gas, education and business sectors.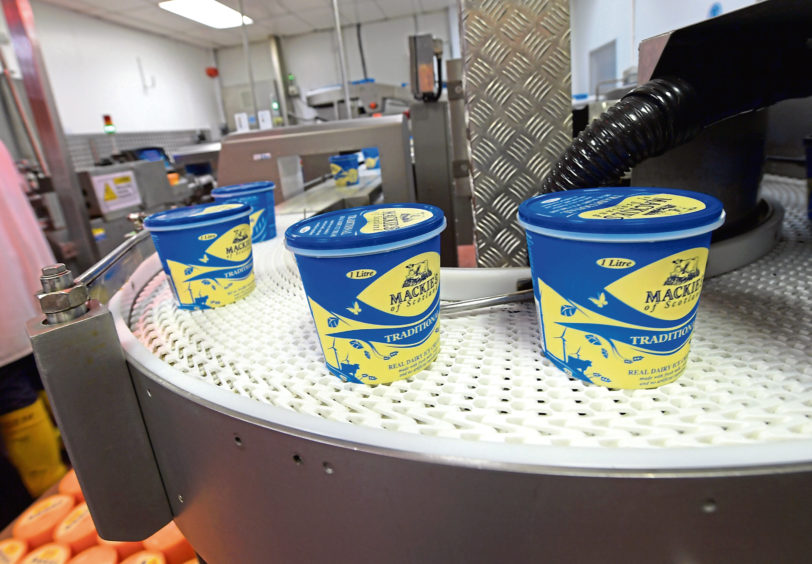 As well as covering the North Sea, Entier operates across 23 countries including Australia, Canada, Singapore, Trinidad and Tobago, and the United States. Its client list features names like Apache, EnQuest and TechnipFMC.
"I've worked offshore and experienced rubbish food at the sharp end of the oil industry," said Alex Leddy, chief commercial officer at Entier.
"One of the reasons I was brought in to Entier was to assist the current offshore focus internally with what the oil and gas supply chain looks for.
"What conditions are they working in offshore? How important is it to have health and wellbeing, and healthy food?
"We've had one client in particular telling us that the young guys are asking two things before they accept a job now – what are the gym facilities like on the rig and who's doing the catering? A lot of time guys will form their opinions about the rigs based on the catering, the cinema or the accommodation, rather than did they get paid enough – I think there's a balance coming back now to wellbeing and health, just as much as comfort and the career aspect of working offshore.
"We had one offshore worker who asked 'Who are the guys in green?' because they did the best food offshore – that was us. That was heartening for me to hear so soon after joining from the oil and gas industry – that there are consumers working offshore who appreciate quality."
Entier was founded in 2008 by chief executive Peter Bruce, who previously ran similar services for catering giant Compass, and Mike Reilly, former proprietor of the Olive Tree Restaurant in Aberdeen's west end. The Business Growth Fund invested £6.5 million in the company in 2017 to aid Mr Bruce's vision to grow the company's turnover to more than £100m.
The group's turnover grew by 7% in the year to September 30 to £52.6m, according to accounts filed at Companies House. As well as its "Remote Sites Global" oil and gas and industrial arm, the company also owns Wilde Thyme, which provides outside catering to weddings and other events; Fresh, which runs canteens inside offices; and a technical services division, which maintains fridges, ovens and other appliances.
"One of the founding tenets for Entier was that we have to support the local supply chain," added Mr Leddy. "We use more than 70 local suppliers – food and drink and non-food and drink – with 95% of our services to the consumer coming from local suppliers.
"Not only is it a unique selling point but it also makes good business sense to work with local suppliers. We can control the level of quality that we bring in on a daily basis because our award-winning chefs can have their finger on the pulse of everything we use.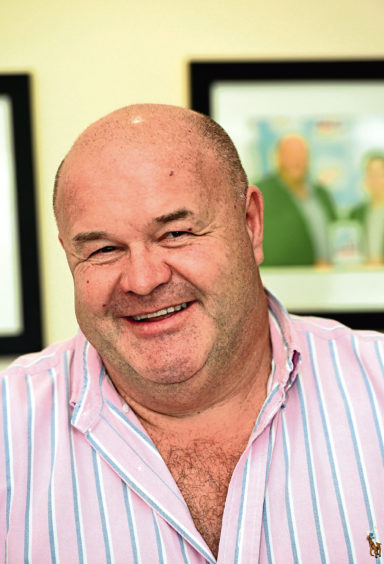 "We're not going to massive foreign wholesalers, we're not offering 10p frozen burgers. We care about the quality of everything that goes into our services. The offshore segment is definitely growing for us. The phone is ringing with companies who want to offer quality to their consumers.
"It's really heartening to see that the market has turned around to us and asked what high quality we can bring offshore. Customers want to look after the health and wellbeing of their workers and we can help them to provide that home away from home."
Catering is big business in the North Sea. The Caterers' Offshore Trade Association – which represents food and auxiliary services suppliers Aramark, Entier, ESS, FOSS & ESG, Sodexo, and Trinity International Services – employs more than 3,000 members of staff, including chefs, bakers, stewards and administrators.
Lucy Husband, UK market development director at trade body Scotland Food & Drink, pointed to the work being done by the Scotland Food & Drink Partnership – which brings together industry organisations, the Scottish Government and its agencies – to help businesses to access supply chains.
"Scotland is a world leader in food and drink as well as oil and gas, and the Highlands and islands are the beating heart of both industries," she said.
"The Scotland Food & Drink Partnership is working hard to develop programmes to support businesses to extend their capabilities and deliver new opportunities.
"Tapping into the supply chains of big catering companies provides a fantastic opportunity for local producers to develop relationships with large-scale buyers and reach a captive offshore audience."