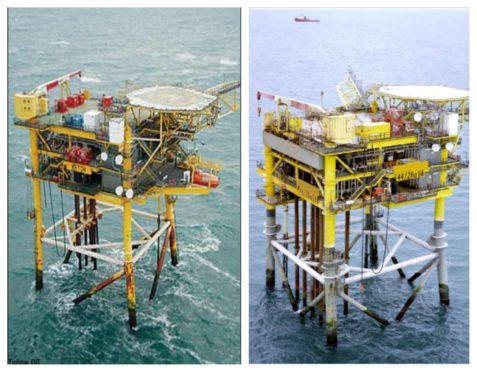 Plans have been submitted which could see a first for the UK North Sea for oil platforms being converted to support offshore wind farms.
DNO, which took over Aberdeen-based Faroe Petroleum earlier this year, has received UK Government approval to decommission its Ketch and Schooner platforms.
The Norwegian firm is in talks with an unnamed company about the possibility of converting them into support and accommodation facilities for workers on offshore wind projects. It is thought it would be the first time oil platforms have been reused for this in the UK sector.
DNO's plans reveal the topsides of both platforms will either be repurposed to support wind farm projects or be completely removed.
A decision is expected to be made next year, at which point DNO will inform the regulator, the Offshore Petroleum Regulator for Environment and Decommissioning, and vary its plans to show the final option.
Decommissioning of Ketch and Schooner – both in the southern North Sea – is already under way, with the process expected to be completed by the first quarter of 2025.
Oil and Gas UK decommissioning manager Joe Leask said: "There is an important network of infrastructure installed in UK waters by the oil and gas industry.
"Finding ways to repurpose infrastructure is always a primary consideration and this shows how UK operators are taking the initiative to explore continued use in support of low carbon industries."
DNO's plans were first tabled in December by Faroe Petroleum.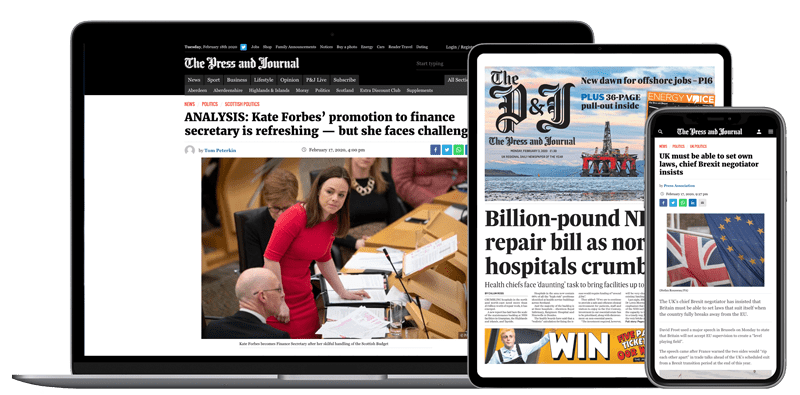 Help support quality local journalism … become a digital subscriber to The Press and Journal
For as little as £5.99 a month you can access all of our content, including Premium articles.
Subscribe