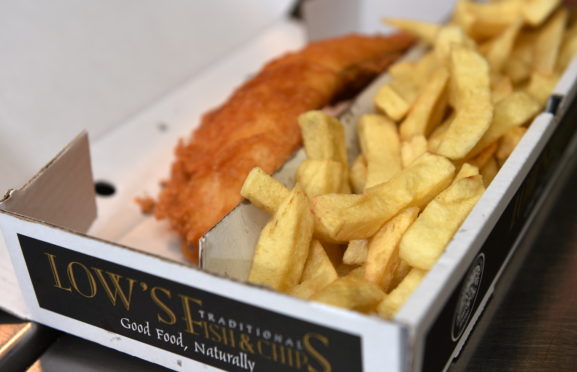 Two north-east businesses are among 20 from around the UK vying for the top prize in the 2020 Fish and Chip Shop of the Year Awards.
Carron Fish Bar, in Stonehaven, and Low's Traditional Fish & Chips, of Aberdeen, are on the semi-final shortlist after being chosen by competition judges in one of the 10 regional categories.
The top 20 shops will next enter a draw process to decide who they will each compete against in the next round of judging, with 10 then progressing to the national final.
They are all hoping to follow in the footsteps of Krispies Fish and Chips, of Exmouth, Devon, which won the 2019 competition earlier this year.
Organised by Seafish, the awards are held annually to recognise outstanding fish and chip shops around the country.
Prize-winning credentials include excellence in the sustainable sourcing of key ingredients, good staff training and development policies, career opportunities for young people and innovative menu options for people with special dietary requirements.
Seafish chief executive Marcus Coleman said: "Fish and chips is the healthiest of the traditional takeaways, and we're pleased to say that the quality on offer across the UK is just as healthy, if not more so, than it was when we launched these awards 32 years ago. It's not easy to break in to the top 20, so every one of these businesses should be celebrating today."
The winner will be announced at a ceremony in London on January 23.