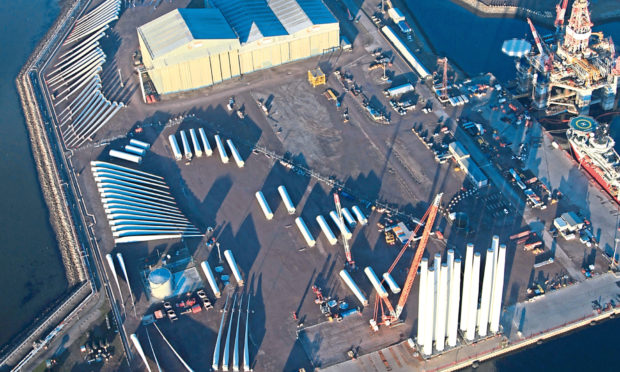 Highland firms are being invited to bid for work worth tens of millions of pounds from one of the world's largest offshore wind projects.
The chance of new contracts for onshore infrastructure and installation work relating to the Moray West Wind Farm is being offered via the Open4Business Highlands and Islands (O4B H&I) website. O4B H&I is operated by Inverness Chamber of Commerce on behalf of Highlands and Islands Enterprise (HIE), which recently took over the online portal from SSE.
It provides small and medium sized companies in the region with greater opportunities to secure work and helps suppliers and service providers advertise to a wide audience.
Sandra McCaughey, Inverness Chamber's O4B programme manager, said: "The opportunities coming from Moray West are highly significant for O4B H&I and the whole procurement process for the offshore wind industry.
"It is an endorsement of the local workforce and demonstrates a willingness by the developers to use local services which could have an enormous impact on the Highland economy."