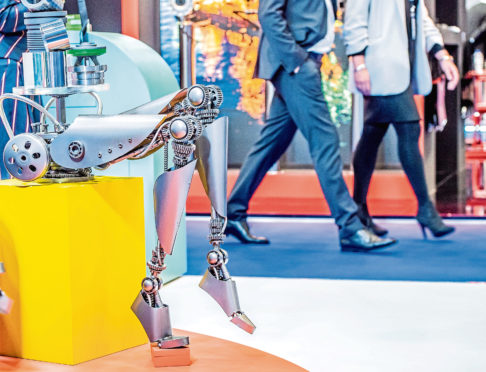 There was an air of new beginnings at Offshore Europe yesterday as thousands of industry experts from around the world descended on the new P&J Live venue in Aberdeen.
Two years ago, when the exhibition was last held in Europe's oil capital, discussions were focused on picking the sector up off the floor after what could only be described as the worst oil and gas downturn of a generation.
Experts were keen to encourage "collaboration" and "integration" between companies – promoting the exchange of knowledge and resources between firms to improve productivity and, ultimately, reduce operational expenditure.
The goal – retrieve as much as you can as cheaply as you can.
But yesterday it was clear that over the past two years there has been a stark shift in priorities.
As around 50 climate change protesters gathered outside the venue it could be seen as somewhat fitting that the discussion going on behind the doors of the most sustainable events complex in the UK was one of concern for the planet and the importance of energy transition.
At a time where Greta Thunberg, a 16-year-old Swedish student, is leading the call for action on an issue she calls a "climate crisis" the oil and gas industry is aware that if it wants to attract new young blood, then it needs to be seen to be accountable.
Kicking the day off at 7.30am, around 300 delegates gathered to hear a panel of experts talk at an Aberdeen and Grampian Chamber of Commerce business breakfast.
Hosting the event, Andrew McCallum, of Aspect Reputation Management, described it as a "fascinating" time to be working in the oil and gas industry.
Mr McCallum said: "In every scenario we see energy demand increasing but at the same time there is a real urgency to tackle global warming.
"The Committee on Climate Change report earlier this year outlined net-zero, the UK's contribution towards stopping global warming and since then the UK and Scottish Governments have announced legally binding targets.
"The UK has set them to 2050 and the Scottish Government to 2045."
He added: "Nicola Sturgeon has also gone one step further to declare a climate emergency.
"While it sets a very clear direction for us all, it raises a number of important questions.
"How do we deliver industry security and at the same time decarbonise at pace?
"How fast does this energy transition really need to go to meet those net-zero targets? And what skills, expertise and technologies do we need to make this possible?"
The north-east is already considered to be a global leader in the oil and gas industry, and the sector believes it can use its strength and expertise to develop new technologies to achieve net-zero.
But Paul Bogenrieder, economist and energy futurist at professional services giant EY, said one of the biggest challenges the industry faces is consumers.
While there is pressure to reduce carbon emissions, firms must still meet consumer demands.
Mr Bogenrieder said: "What do consumers actually want and what are they going to be willing to buy?
"That's something we tend to push to the side.
"We tend to hone in on governments and licence to operate, and while that's important it's important to ask what people want to buy.
"It's a fairly complicated equation.
"As much as we might want to have a rapid transition where we wake up one day and all the cars are electric and all the houses have solar panels on them, we're probably not going to live in that world, ever.
"Energy transition is going to happen one car at a time. It's a very transactional process. It's going to happen one solar panel at a time. It's a very gradual process.
"It's not going to be a renewable revolution – it's going to be a renewable evolution."
People tend to like consuming energy "the way it is", Mr Bogenrieder said, adding: "The energy complex we have in place today has enabled enormous improvement in the quality of life of people and it's going to take an awful lot to convince people to give it up."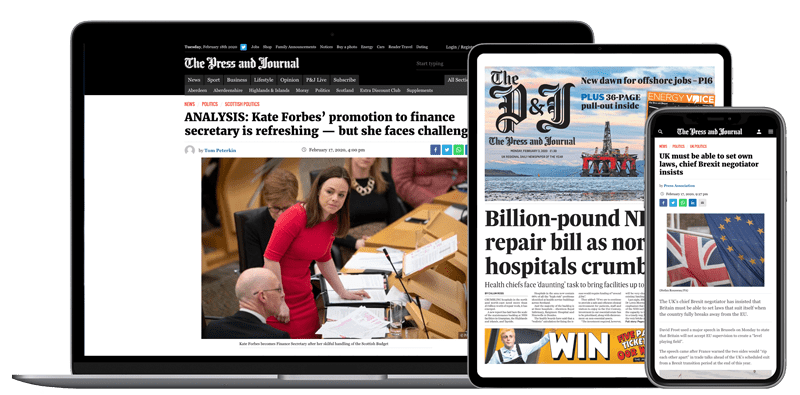 Help support quality local journalism … become a digital subscriber to The Press and Journal
For as little as £5.99 a month you can access all of our content, including Premium articles.
Subscribe