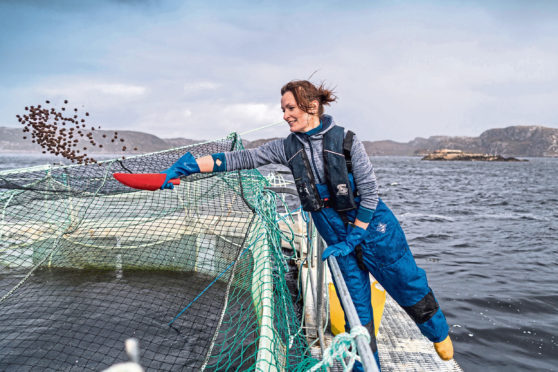 The mutual benefits of businesses building bonds with their local communities in the Highlands and Islands and Moray is the focus of a new initiative being rolled out across the area.
In a recent survey carried out by development agency Highlands and Islands Enterprise (HIE), nine out of 10 respondents said community contribution is a vital value for success.
HIE and membership organisation Entrepreneurial Scotland (ES) have now joined forces to offer a programme of events, tailored to the needs and trends of the region, with community contribution at the forefront. The events feature leading entrepreneurs from a range of industry sectors who share best practice, future trends and lessons learned from starting, growing and scaling a business.
Respected salmon farmers Loch Duart have adopted a "locals-first" buying policy which sees them source produce in the village of Scourie, where they are based, first, before looking elsewhere in Sutherland and then further afield.
Managing director Alban Denton believes the partnership allows both the business and community to flourish.
He said: "It's responsible citizenship to look to support other businesses within your local community. Loch Duart, like many rural businesses, wouldn't survive without our community and we as business owners shouldn't underestimate how much we can contribute to the local economy and community. It's mutually beneficial and makes sound business sense.
"It creates an emotional engagement between us and our community with both parties working together and investing in each other's future."
Loch Duart also supports and enables its 115 employees to be part of community groups. Some volunteer as first responders with the RNLI, others with the local mountain rescue team.
In December 2018, it launched a major community fund in partnership with its fish feed supplier Cargill Aqua Nutrition for projects benefiting local people.
In 2017 Loch Duart donated £20,000 to a range of local groups and projects including the funding of an automated external defibrillator (AED), local school trips, updating two community halls and a donation to the Lochinver Lifeboat Station.
The company now aims to invest around £50,000 a year in its community through its newly-created fund. Mr Denton said: "Our goal with this new fund is to become an enabler within our community.
"We recently paid for the rewiring and refurbishment of the Scourie Village Hall which has enabled the hall to become the centre of the community once again, hosting after- school clubs, classes, community functions and much more.
"It creates a great sense of satisfaction within our workforce and a real feeling of being at one with the community.
"We are now in a growth period within the business which is allowing us to give more back to our communities."
Essence of Harris, which produces hand-poured candles and home fragrances, also recognises the importance of collaborating with the local community.
Founder Jamie McGowan's aim is to create long-term sustainable employment on the island which will help retain and grow the talent pool.
Mr McGowan, who won director of the year for the SME category at the Institute of Directors Scotland awards earlier this year, said: "If our local community didn't support us, we wouldn't have a business."
"We regularly invite the local schools to come up and integrate with the company. The business classes come and see how we operate and how we do business, and our staff go to school job fairs to highlight the opportunities on the island.
"We don't keep our knowledge, we share it and we are constantly investing in young people within the community.
"We have recruited two apprentices – a graphic designer and an apprentice business graduate, who are both local.
"We recently received our Investors in Young People award from Nicola Sturgeon. The award shows young people not to be afraid to approach us for work, they know we will help develop them and grow their skills and experiences." Both Loch Duart and Essence of Harris have received support from HIE, including its entrepreneurship programme, and ES.
HIE and ES are working together to enable enterprise and business leaders in the region to access a range of inspirational speakers, events and support.
Nicola Douglas, HIE's regional head of business growth, entrepreneurship and programmes, said: "Future success of businesses will come from the next generation.
"By focusing on sustainable, long-term growth, Highland businesses play a vital part in ensuring we have thriving, vibrant communities that people will want to live and work in.
"With improving connectivity and accessible routes to market, local businesses can compete UK-wide and internationally while further strengthening Scotland's economy."
ES's vision is for Scotland to become the most entrepreneurial society in the world and the organisation aims to make this possible through the provision of world-class leadership programmes, access to talent and an entrepreneurial network of peers sharing advice, problem solving challenges and celebrating successes.
ES chief executive Sandy Kennedy said: "Just over four years ago we launched Entrepreneurial Scotland with what some said was a bold ambition of creating a more entrepreneurial Scotland. However no one person or organisation can do this alone, we need to come together and work together. That's why working in partnership with HIE is so important.
"Behind the scenes the partnership has even more impact, making connections, sharing ideas that translate into action and growth.
"Robert Kay is embedded in the region and is ready to welcome forward-thinking entrepreneurs and innovators from across the Highlands and Islands to join our community."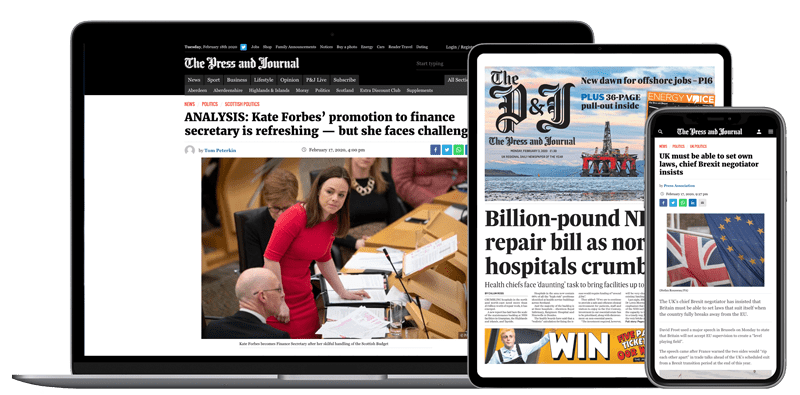 Help support quality local journalism … become a digital subscriber to The Press and Journal
For as little as £5.99 a month you can access all of our content, including Premium articles.
Subscribe