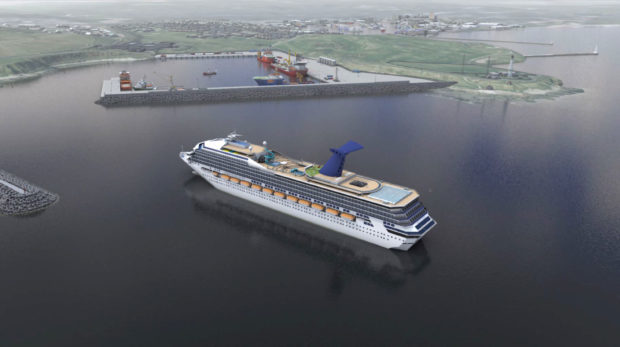 Eleven huge cruise ships due to dock in Aberdeen next year have been turned away after port bosses admitted the £350million expansion project has been delayed.
The work on the new south harbour will not now be completed until 2021, meaning larger vessels that were booked in for next year cannot be accommodated. They would have brought in thousands of passengers, potentially delivering a massive boost to the north-east economy.
Aberdeen Harbour Board (AHB) blamed "technical challenges in the dredging programme associated with the south breakwater" for the project delay.
They also highlighted significant progress, despite unhelpful weather conditions, on other aspects of the overall development.
Chief executive Michelle Handforth said: "Any change in our programme is highly regrettable but we're keeping our eye on the bigger picture, which is about creating a once-in-a-lifetime economic development opportunity for the region.
"It is widely appreciated that infrastructure projects of this scale can be susceptible to technical challenges. We will keep working with our contractors and stakeholders to successfully manage these situations as they arise, and together we'll see this project through to a successful completion."
VisitAberdeenshire chief executive Chris Foy said the region's tourism body remained "entirely confident" that cruise traffic will drive increased tourism receipts into the region.
Mr Foy added: "While it is regrettable that the revised schedule is likely to impact on additional excursions into the city and shire during 2020, we are encouraged that the majority of scheduled vessels for 2020 will continue to call into Aberdeen."
Aberdeen and Grampian Chamber of Commerce chief executive Russell Borthwick said: "The nature of these major infrastructure projects means that occasionally these types of complications do emerge, and the harbour has been proactive with the public and its customers about the situation."