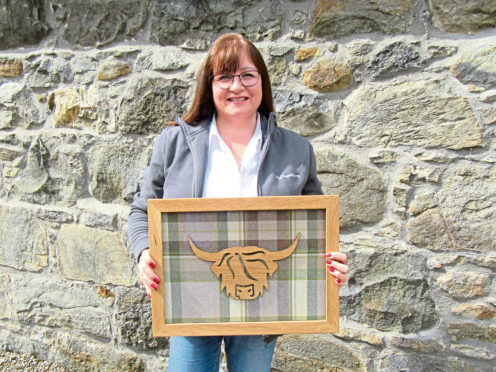 A couple who took their hobby and turned it into a business are on track to double their turnover after overhauling their digital skills.
Rachel and Graham Nowak, of Alvah, Aberdeenshire, initially began designing and making crafts to sell at country shows and Highland Games across the country.
By combining Rachel's love of the pastime and Graham's expertise garnered from more than 30 years in the sign-making industry, their gifts proved a hit.
And after receiving a considerable order at the Keith Show in 2016, Rachel and Graham decided to take the plunge and, in the same year, The Damside was born.
In order to help grow their business, the couple turned to Business Gateway for one-to-one adviser support, as well as expert digital help via DigitalBoost.
And now the couple are on track to double turnover from £37,631 by April.
Since launching The Damside, the Nowaks have landed contracts with big-name clients including Center Parcs and Historic Environment Scotland.
Catherine Homewood, business adviser at Business Gateway Aberdeenshire, said: "By implementing a digital strategy, offering one-to-one business advice and undertaking a strategic review of the business, both Business Gateway and DigitalBoost have helped The Damside to increase its turnover."