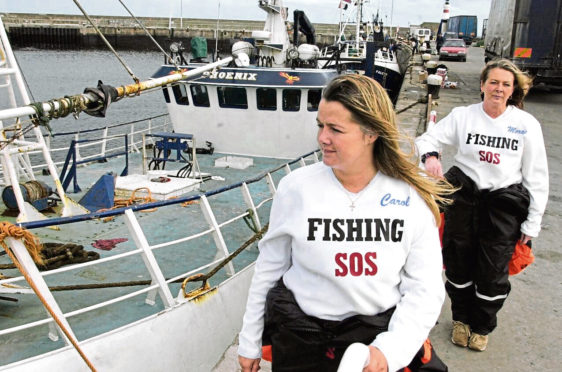 One of the north-east duo who launched a campaign against savage fishing quota cuts 17 years ago this week has returned to the political battlefront to fight for Brexit.
Carol Adams, formerly Carol MacDonald, said she was so fed up with the wrangling over the UK's departure from the EU – and its much-despised Common Fisheries Policy (CFP) – that she was "coming out of retirement" despite recent ill-health.
Ms Adams – who in November 2002 teamed up with friends Morag Ritchie and Caroline Bruce to launch the tartan mini-skirt clad Cod Crusaders group to protest against swingeing quota cuts – said she was backing Prime Minister Boris Johnson's efforts to secure Brexit – and would campaign to persuade others in her home town of Fraserburgh and beyond to follow suit.
She added: "If we fail to deliver Brexit and our exit from the EU, fishing communities of Scotland will be left pondering 'what if' in relation to their coastal state status.
"Enough is enough. We have been bound long enough by crippling EU regulations.
"It is time to set sail to calmer waters, get our respect back and become a proud fishing nation once again".
Having campaigned for a decade as one of the Cod Crusaders, Ms Adams has seen the impact of industry decline on north-east fishing communities.
She fears a Brexit backlash from other EU nations over the next few weeks in the run-up to end-of-year quota talks in Brussels. The North Sea fleet is already facing a potential 70% in cod quota.
"We could be penalised on fishing capacity," she said, adding: "The EU may make our fleet pay for us wanting out of the EU.
"I am not going to stand for it.
"I don't think I'll be chaining myself to any railings (as she did with the Cod Crusaders) but I do intend to raise awareness about what is happening to our fishing. Delaying Brexit will have a huge impact on catchers, processors and communities.
"It feels like I am going back 17 years by doing this now."
Ms Adams said she may go to Brussels next month as part of her latest campaign.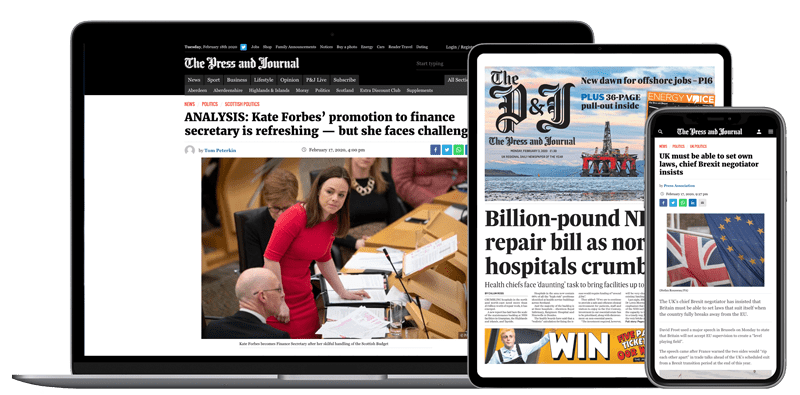 Help support quality local journalism … become a digital subscriber to The Press and Journal
For as little as £5.99 a month you can access all of our content, including Premium articles.
Subscribe