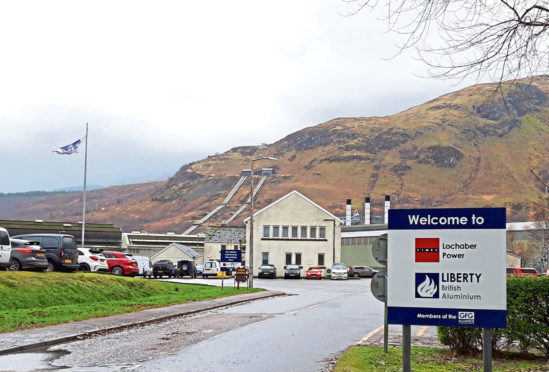 Fort William aluminium smelter bosses have said plans for a £120 million car wheel plant on the site are moving more slowly than they had hoped, with Brexit uncertainty playing a part.
Although GFG Alliance, owners of Liberty British Aluminium, originally predicted the plant would open early next year, creating 400 jobs, work on its development has not started and final planning has still to be completed.
But Highlands and Islands Enterprise (HIE) interim chief executive Carroll Buxton said company managers had assured the economic development quango they are still committed to the project.
HIE's board recently visited the smelter, which was saved from possible closure when it was bought for £330m by GFG Alliance in 2016, and held talks with senior management, including operations managing director Brian King.
Ms Buxton said: "Their plans are moving a bit more slowly than maybe they would have hoped, but they are very committed to the area.
"They have increased employment at the plant already since they arrived; not huge numbers – 40 – but 40 is still important."
She added: "They showed us figures for the automotive industry and it has had a downturn in recent years. They are still confident that's going to recover, but they are saying it is very much uncertainty-related and Brexit is a big part of that.
"But, certainly the message they were giving to us was that they are still doing the planning and they still have to do that anyway. So they are still progressing with what they are intending to do and are still committed to the project."
A spokesman for GFG Alliance said: "Naturally, all of our investment plans are shaped by customer demand and we are monitoring developments in the UK automotive industry closely.
"Ongoing uncertainty over Brexit and a failure to resolve the issue is clearly making it difficult to forecast the business environment.
"In common with much of British industry, we very much hope the issue will be resolved soon, one way or the other," he continued.