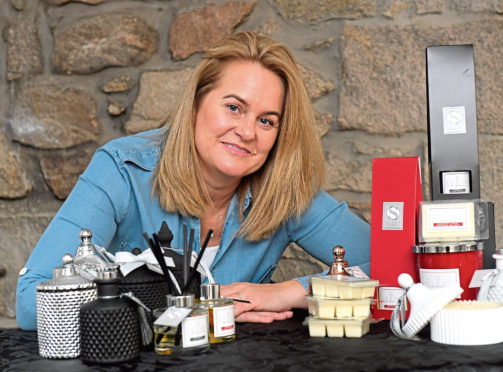 Each week, we ask small businesses key questions. Here we speak to Caroline Walker, owner of luxury candles firm Scent by Miss C, based at Blairs, near Aberdeen
How and why did you start in business?
I started thinking about a change of career around three years ago, when I decided I needed a better work-life balance.
In 2018 I took the opportunity of redundancy, invested in equipment and took part in a candle-making course. I quickly got the bug and found the process enjoyable and therapeutic.
I made candles for our centrepieces at our wedding and the next day there were none left.
I then started receiving messages asking me to make more – Scent by Miss C was born.
Since then I've had a steady stream of orders and the business is growing. I'm also launching my new, red, limited edition Christmas scent range just in time for Christmas.
How did you get to where you are today?
My previous career in quality, health, safety and environment management has stood me in good stead.
There are many transferable skills that have allowed me to start up the business and grow it in a few short months.
Although the business started with candles and reed diffusers for family and friends, it has grown in a controlled and focused way. It's quite scary in many ways, but it's exciting too.
Who helped you?
I've had amazing support from my husband, Lee, and family and friends. They have given me the confidence to believe in myself.
I also experienced fantastic guidance from Business Gateway, which introduced me to expert support, and the Federation of Small Businesses (FSB). I find the FSB's webinars and newsletters very helpful and informative.
What has been your biggest mistake?
Thinking candle-making was easy. I made the fatal error in assuming the process was the same for all wax and fragrance. After several kilos of wax and fragrance, not to mention wicks, candles smelling like vinegar, no hot or cold scent throw and my candles not burning properly, it was back to the drawing board.
Those were the early days and I'm glad to say I've mastered the process and the ingredients I work with. I'm happy with the results and, thankfully, so are my customers.
What is your greatest achievement?
Launching my online shop was a huge achievement, but earlier this year I started running candle-making workshops and I have, surprisingly, found this to be hugely rewarding.
It's great to be able to share my love of candle-making with others and to help them find a new interest.
If you were in power in government, what would you change?
We have an amazing care system in this country and I feel quite sad that it is overstretched and under-funded, so I would allocate more cash to the NHS.
What do you still hope to achieve?
My business is small and very young, but I would like to build on the founding blocks by adding more stockists and growing online.
I'm keen to collaborate with others and to help other businesses grow.
What do you do to relax?
For several years we've been breeding and training Labradors, so I love spending time with them and taking them for long walks. Staying in Aberdeenshire means we have no shortage of fantastic locations right on our doorstep.
What are you currently reading, listening to or glued to on the TV?
I'm currently reading Peter May crime novel Entry Island, and I enjoy listening to Kiss FM.
When I'm making candles I love to watch silver screen movies, with Doris Day being my all-time favourite actress.
What do you waste your money on?
My guilty pleasure is handbags and shoes, but they aren't a waste of money. They are an investment, or so I tell my husband.
How would your friends describe you?
They would probably say I was driven to achieve, generous and kind-hearted.
What would your enemies say about you?
I don't think I have any but if I did, they might say I never really cared about the little things in life.
What do you drive and dream of driving?
I have six dogs so the only vehicle appropriate is a pick-up truck, but I love convertibles so my dream would be to have something that catered for both.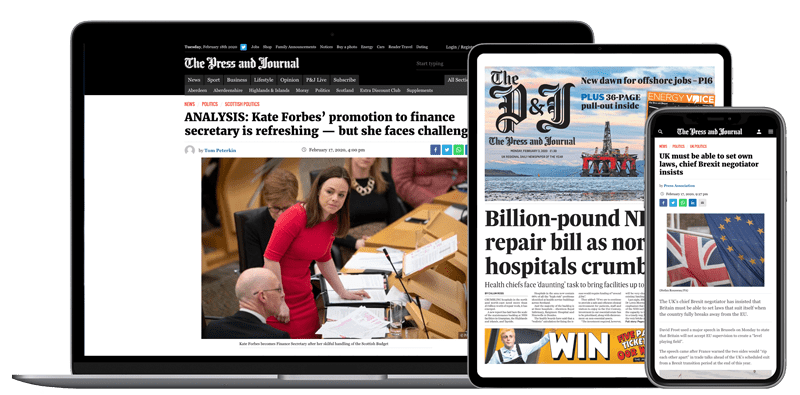 Help support quality local journalism … become a digital subscriber to The Press and Journal
For as little as £5.99 a month you can access all of our content, including Premium articles.
Subscribe