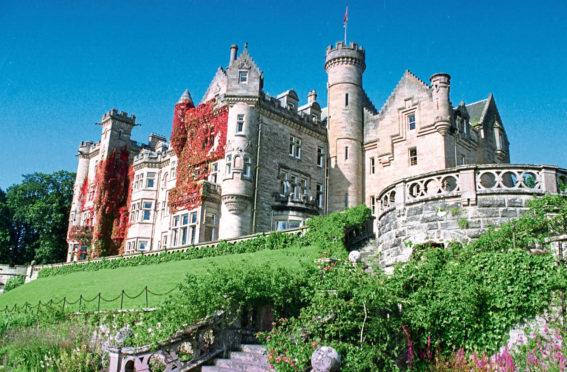 The company that runs the exclusive Carnegie Club resort at Skibo Castle, near Dornoch, has seen a significant rise in revenues and profits over the last year.
Accounts lodged with Companies House revealed that Skibo Ltd achieved pre-tax profits of £848,000 in the 12 months to March 31 – up from £457,000 the previous year.
Revenues also soared to £12.5 million, up from £10.5m in 2017-18.
Skibo, which became world-famous when pop icon Madonna married film director Guy Ritchie there 19 years ago, has been owned by Bermuda-based Scytherbolle Limited since being bought by Irish-American businessman Ellis Short in 2003.
Mr Short, who previously owned and chaired English Championship football club Sunderland, reportedly paid £23m for the resort.
As well as the 21-bedroom, A-listed castle, that was home to the 19th-Century industrialist and philanthropist Andrew Carnegie, it includes 11 lodges and an 18-hole golf course, set in an 8,000-acre estate in Sutherland.
It was previously owned by US investment fund Westbrook Partners and the UK-based entrepreneur Peter de Savary, who bought the castle and estate at Clashmore in 1990 and turned it into the exclusive private members' club.
In a director's statement within the accounts, chairman Peter Crome said consideration had been given to the "uncertainties" in the political and economic environment following the UK's vote to leave the UK.
He said: "Despite the uncertainty of the vote Skibo Limited has continued to see significant growth especially from markets outside of Europe.
"It is envisaged that any revenue impact that may occur from the consequences of leaving the EU will be offset by the growth from external markets."