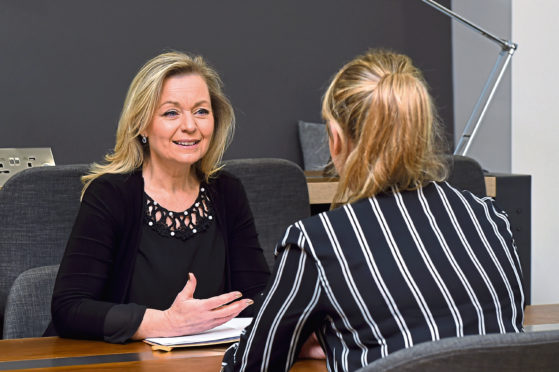 Each week we ask small businesses key questions. Here we speak to Tess Day, who owns and runs Aberdeen-based life coaching business Mindblox
How and why did you start in business?
I qualified as a fashion designer after school, and a varied career in the industry eventually led me into a number of jobs in business development and marketing in South Africa.
But after arriving in the UK in 2006 I decided to go back into further education.
Coaching was my chosen profession because I had already worked for 12 years in a variety of businesses, and learned very quickly that mentoring and support were key to an individual's success.
Add to this the fact that many colleagues and friends used to seek me out for help and advice, so launching my own business seemed to be the next obvious step.
Becoming qualified to help others was my passion.
I now help business leaders support their teams with anything from performance improvement and confidence enhancement to personal challenges and mental health transformations.
How did you get to where you are today?
Firstly, having an idea and a simple plan, and the ability to dream beyond what I believed I was capable of. Grit, determination and a desire to help others also kept me strong.
The most valuable thing for me was my support group. Imagine arriving in a country where you don't know a soul, with a business you are about to begin and all you have is your own hope and belief that you can make it happen.
That was 12 years ago. I never gave up, changed what wasn't working, got myself a coach and kept learning.
Who helped you?
My first support came through friendship and a network I started, called Monday Motivation, in Inverurie, where I got to practise my skills as a coach and share what I had learned.
In turn, I met local women and men who were looking for a little more – inspiration, guidance and a place where they could express their goals and find ways to make them happen.
We got involved in the community, too.
From there the doors opened and Business Gateway gave great mentoring support.
The Federation of Small Businesses has been instrumental in providing free legal and professional advice, and so much more.
Elevator's business and digital boost programmes have been priceless.
Networking with the ABN (Aberdeen Business Network) community has also been a key factor in growing my business.
What has been your biggest mistake?
I've made plenty of mistakes, and perhaps the biggest lesson I've learned is about asking for help. None of us knows everything, and it's with good support and communication that we have the chance to succeed.
The right people actually want us to accomplish great things.
A seed cannot germinate in the dark, so step into the light and ask for help – it's out there.
What is your greatest achievement?
I've performed on the stage at Aberdeen Art Centre in The Vagina Monologues with six other amazing women to raise money for Grampian Women's Aid and Drugs Action.
I also host a radio show, Spotlight, every Friday in which I interview business owners and charities about the work they do.
In addition, I was recently voted top member of the ABN community.
But perhaps my greatest achievement has been growing a business that supports others to grow and realise their own personal potential.
There is so much in the news about people struggling with mental health issues. I'd like to believe the work I do – and I'm not the only one – can be instrumental in preventing this current phenomenon.
If you were in power in government, what would you change?
I would create a new subject in schools where the kids could explore life skills and write their own futures, regardless of school marks and statistics.
I believe we create our own reality based on what we believe to be true. Tell a child they are a genius and they will become a genius of something, but tell them that they can't and they won't.
What do you still hope to achieve?
I want to create new conversations around topics we have for centuries been afraid of or not allowed to talk about. I want to create a space where it is safe to speak our truth and let it become a conversation for positive change. If that is one client at a time, then so be it.
What do you do to relax?
I walk with my dog, listen to music, meet up with friends and spend time with my family, while I can't live without writing in my journal.
What are you currently reading, listening to or glued to on the TV?
I'm enjoying reading The Infinite Game by Simon Sinek and I'm hooked on The Crown.
What do you waste your money on?
I might have to admit to loving shoes. It is difficult to walk past a nice pair.
How would your friends describe you?
They have said, focused, driven and extremely committed, with a good heart and strong desire to help others.
What would your enemies say about you?
I have a feeling that is their business.
What do you drive and dream of driving?
I drive a VW Tiguan but I dream of driving a Model 3 Tesla.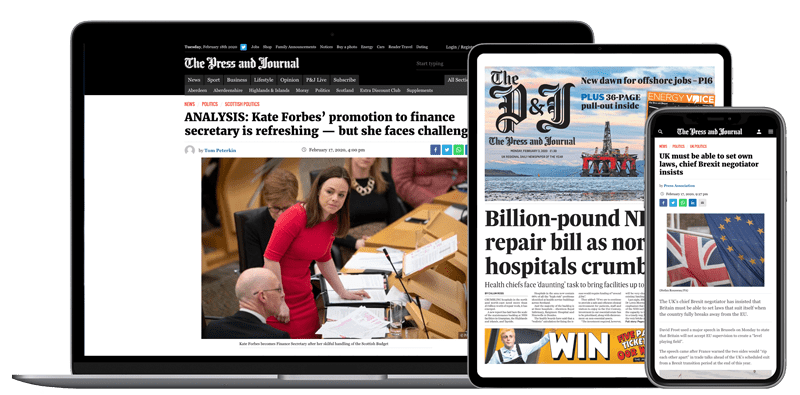 Help support quality local journalism … become a digital subscriber to The Press and Journal
For as little as £5.99 a month you can access all of our content, including Premium articles.
Subscribe