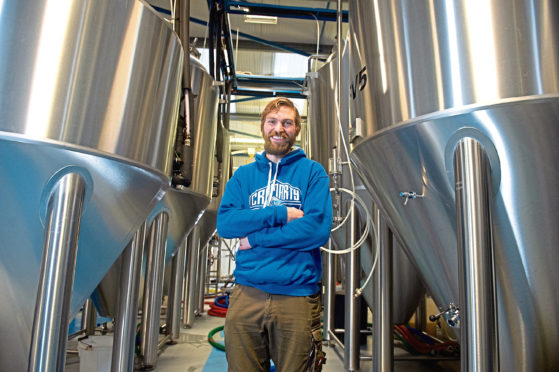 Each week, we ask small businesses key questions. Here we speak to Craig Middleton, founder of north beer-maker Cromarty Brewing Company.
How and why did you start in business?
I grew up just outside Cromarty on the Black Isle and lived there with my parents until I got married. They had their own forestry contracting business and my father worked seven days a week for many years, so I was brought up to know what hard work looks like.
After school I went to Strathclyde University to study mechanical engineering. While there I began home brewing, as many students do, and I soon became hooked on the art and science. My hobby became so much of a passion that I left my course after two years to study for an honours degree in distilling and brewing at Heriot Watt University.
Brewing was the life I wanted, and on graduating in 2009 with a first class degree I became a brewer/delivery driver for the Cairngorm Brewery in Aviemore.
While this was a great first step on the ladder, I soon decided that working for other people was too restricting – I couldn't brew what I wanted to brew. The only way forward was to go it alone.
How did you get to where you are today?
The short answer is through detailed research, a lot of careful planning, hard work, and an intense desire to create something different and special.
In reality, I did lots of research into the equipment that I would require and the costs involved. I also undertook market research to establish who would drink my beer, where they would drink it, how much they would drink and what they would pay.
I applied for grants, got some scary bank loans and managed to get my parents, Chap and Jenni Middleton, to join me in the venture.
I went ahead and built the brewery, launching it in 2011. It grew from strength to strength, and before I knew it I was running a very busy business.
Today we produce 15 different beers which we sell across the UK and Europe, and as far afield as Thailand.
Who helped you?
My parents have been fantastic, providing both the land for the brewery and a wealth of experience and advice. They have supported me from the beginning and are still very much involved.
I've also been helped by a number of organisations over the years, not least the Federation of Small Businesses, however, most thanks must go to our customers and fans as, without their continued support, we could not have achieved what we have.
What has been your biggest mistake?
Mistakes are sometimes best forgotten but perhaps the biggest was not building a larger office. I had no idea how much paperwork we would generate, or the time and staff it would take to run the business.
What is your greatest achievement?
It has to be winning gold at the World Beer Cup in 2018, with Red Rocker. Only two gold medals went to the UK and we got one of them – not bad for a wee brewery in the north of Scotland.
If you were in power in government, what would you change?
I would make life easier for small businesses to survive and grow – they are the backbone of our county, providing local jobs.
What do you still hope to achieve?
There's lots of beer still to be invented. I just want to be really good at making really good beers for people to enjoy.
What do you do to relax?
I love trial bikes, and whenever I get the chance I am out competing. I went to the Scottish Six Days Trials at Fort William last year and managed to finish the course, which delighted me.
What are you currently reading, listening to or glued to on the TV?
Still Game is a favourite, and also Dragons' Den. I read anything and everything about brewing, and I like to listen to a wide range of music.
What do you waste your money on?
My wife, Erika, would say anything to do with trials bikes. Oh, and I love to try lots of different beers.
How would your friends describe you?
A happy workaholic, probably.
What would your enemies say about you?
Who needs enemies?
What do you drive and dream of driving?
A 20-year-old Audi A4 estate. I'd love an old Land Rover or a single cylinder Ducati.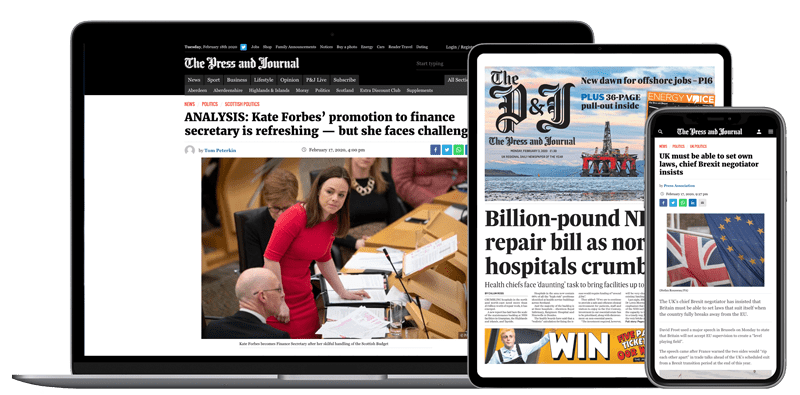 Help support quality local journalism … become a digital subscriber to The Press and Journal
For as little as £5.99 a month you can access all of our content, including Premium articles.
Subscribe