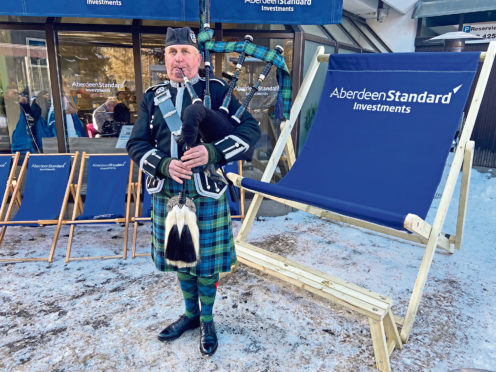 Financial services entrepreneur Martin Gilbert has backed a World Economic Forum (WEF) rallying call for a greater commitment to technological innovation (fintech) in the sector.
He was speaking from Davos in Switzerland, where world leaders including US President Donald Trump are rubbing shoulders with business chiefs, royalty and celebrities to discuss the most pressing issues facing the planet.
The Aberdeen-based businessman said he was "passionate" about fintech, but also social inclusion.
He added: "Technology is going to have an increasingly disruptive effect on all industries, including financial services.
"It's also going to help us tackle climate change.
"But I am equally passionate about financial inclusion, particularly when there are about 20 million people in the UK who don't even have a bank account, many of whom are unable to pay an emergency bill," he added.
Mr Gilbert, 64, is due to step down from the board of Standard Life Aberdeen (SLA) in May, before fully retiring from the financial services giant at the end of September.
Since January 1 he has been chairman of digital bank Revolut, and he is also a senior independent director of UK-Swiss multinational commodity trading and mining company Glencore. He made his name as co-founder and chief executive of Aberdeen Asset Management (AAM).
Mr Gilbert later became co-chief executive of SLA following the £3.8 billion takeover of AAM by Edinburgh-based Standard Life in 2017.
He is a regular visitor to the annual WEF gathering in Davos, where this week's event has already featured speeches from President Trump, the Prince of Wales and 17-year-old environment campaigner Greta Thunberg.
Mr Gilbert said that sustainability and global warming were strong themes on and off the official WEF agenda, including among SLA clients he was meeting this week. He added: "It needs some action."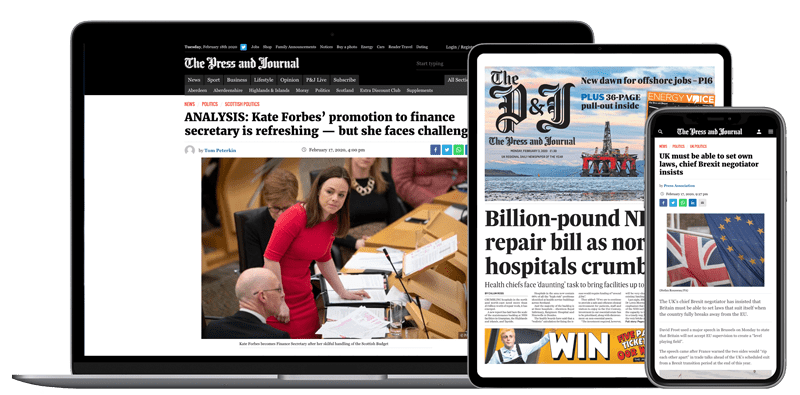 Help support quality local journalism … become a digital subscriber to The Press and Journal
For as little as £5.99 a month you can access all of our content, including Premium articles.
Subscribe