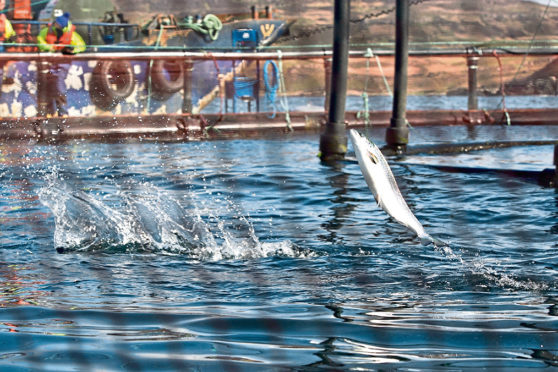 Subsea and renewables firms can help unlock Scottish aquaculture's potential and help feed the world.
That is one of the messages that will be heard in Aberdeen next week, when a leading figure in the £1 billion-plus a year fish and shellfish farming industry addresses delegates during the three-day Subsea Expo conference and exhibition at P&J Live.
Heather Jones, chief executive at the Stirling-based Scottish Aquaculture Innovation Centre, will tell them her sector faces "pressing" challenges, both biologically and in terms of regulation.
"Scotland's share of global production has not grown anywhere near as rapidly as Norway, among others," she said yesterday, adding: "That creates a wealth of opportunities for those who can help Scottish companies innovate to overcome these obstacles.
"A big part of helping the sector grow will be the ability to embrace new locations and technologies that drive efficiency and sustainability.
"In particular, this will mean moving into more challenging environments such as higher-energy, further offshore locations.
"We need new skills, equipment, and technology to make these types of sites viable. In that respect, subsea companies can be a key part of helping Scotland's aquaculture sector realise its ambitions."
Ms Jones, a former deputy director at Marine Scotland, added: "Fish health remains a priority and the sector is looking for technology that can monitor fish and environmental conditions around sites.
"Early warning systems, as well as connectivity and data management technologies that provide critical business intelligence, are another area of focus.
"Sustainability is another key theme…and there are opportunities for integrating renewable energy technologies into farms, or vice-versa.
"There are also areas to be explored around the collection and upcycling of waste, capturing waste feed and faeces from fish farms, potentially using them to realise commercial value as fertiliser, biofuel, or another product."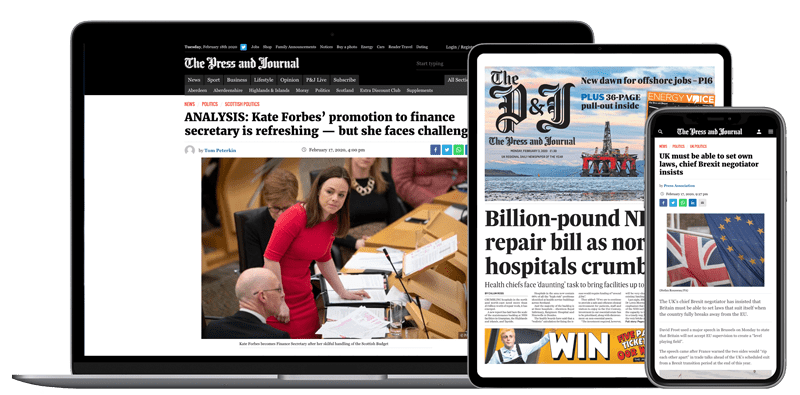 Help support quality local journalism … become a digital subscriber to The Press and Journal
For as little as £5.99 a month you can access all of our content, including Premium articles.
Subscribe