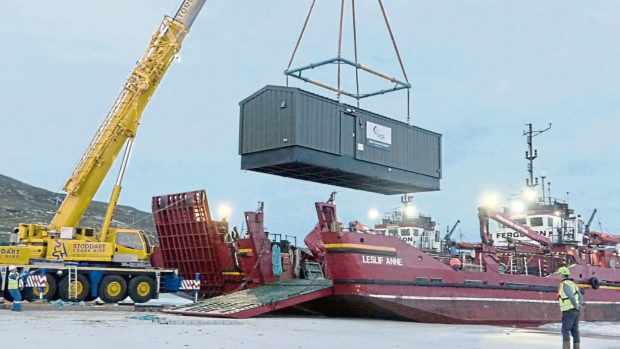 The owners of north business Ross-shire Engineering (RSE) see further acquisitions and growing demand for its innovative water treatment units as key to major expansion.
Iain MacGregor, managing partner of the Inverness-based Envoy group, said RSE had looked at as many as 84 potential acquisitions and three would be concluded within months.
One will be of a similar size to the recent deal securing a majority stake in English firm Aciem, which has annual turnover of £14 million and provides engineering services to UK water authorities from its facilities near Bath, in Leeds, and Port Talbot in Wales.
Mr MacGregor said RSE also had an acquisition of US technology in its sights as the Muir of Ord-based business inches towards £100m-plus annual turnover.
Ambitions for RSE are for it to grow – helped by at least two to four acquisitions every year – into a business turning over in excess of £250m annually, with more than 2,400 employees, within five years.
Last year, RSE acquired Leeds firm Saftronics – a specialist in the design and manufacture of process-control systems and low-voltage switchboards for a wide variety of applications in the oil and gas, chemical, power and utility markets – for an undisclosed sum.
Organic growth is also expected to help make RSE the largest specialist mechanical, electrical, instrumentation, control and automation contractor to the UK water industry.
Mr MacGregor said RSE's award-winning transportable treatment units (TTUs) were in "huge demand".
He added: "We're trying to establish new bases in England to support the growth opportunities."
RSE recently opened a 28,000sq ft manufacturing centre in Dewsbury, Yorkshire.
The company's TTUs can be up and running for water treatment operations within weeks, compared to the two years it traditionally takes to construct plant.
One was installed on North Harris earlier this year in a mammoth logistical exercise.
Company's portfolio expanding after demerger from parent firm
Ross-shire Engineering (RSE) was until last year part of Inverness-based Global Energy Group (GEG), controlled by Highland businessman Roy MacGregor.
It was among the GEG subsidiaries that changed hands in a carve-up of the group, which saw about 40% of the overall business transferring to a new company owned by two of Mr MacGregor's sons and a Japanese investor.
Financial details of GEG's demerger were undisclosed, but at the time the deal was said to be of "a considerable size" due to the number of businesses changing hands.
Iain MacGregor, 38, became managing partner and 50% owner of new RSE parent Envoy and Partners, which also has its headquarters in Inverness.
Younger brother John MacGregor, 33, and Japanese conglomerate Mitsui each took a 25% stake in Envoy.
Both brothers retained interests in GEG following a consolidation of shares in that company.
As well as RSE – led by managing diector Allan Dallas since 1982 – and fellow Muir of Ord business Prime Pumps, Envoy owns three Aberdeen businesses: Global Resources Network, Rigfit7Seas and Maris Subsea.
The group also includes Manchester-based Lang-fields, Tamworth firm CPE Pressure Vessels, Leeds-headquartered Saf- tronics and recent acquisition Aciem, with operations in Radstock, Leeds and Wales.
In addition, Envoy's fast-growing portfolio include Australian companies GQS, Vertech Group, Cunningham Resource Solutions and Geo Oceans.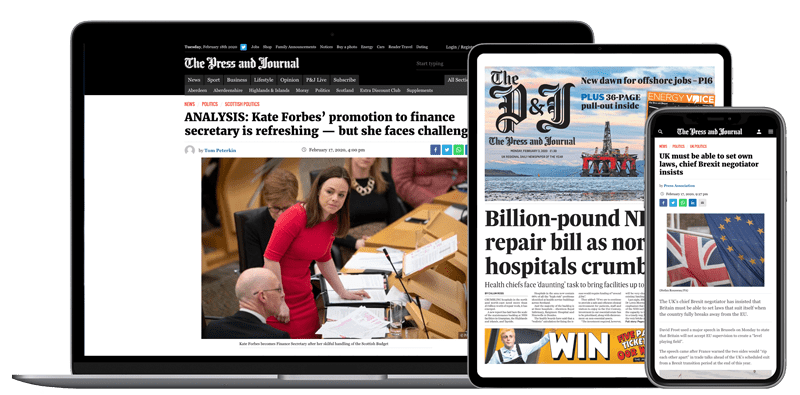 Help support quality local journalism … become a digital subscriber to The Press and Journal
For as little as £5.99 a month you can access all of our content, including Premium articles.
Subscribe