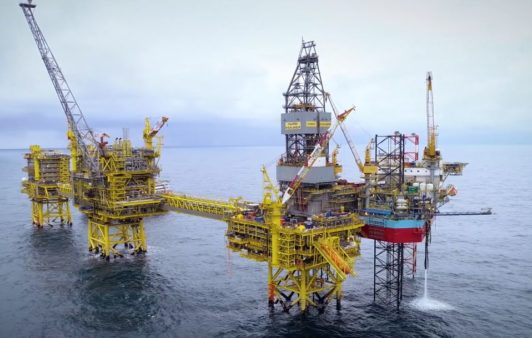 Flights have been temporarily suspended to one of the UK's largest offshore gas fields after a suspected coronavirus case at an adjacent drilling rig.
Maersk Drilling has quarantined four workers on board its Maersk Highlander vessel, which is connected to the Total-operated Culzean field.
Babcock Offshore has suspended flights to the field for the time being.
Maersk Drilling said said a "third-party employee" on board has exhibited symptoms of COVID-19 and has been isolated, along with three others who have been in close contact with him.
All four are now being assessed from medical staff on the rig.
Follow below for the key coronavirus updates: