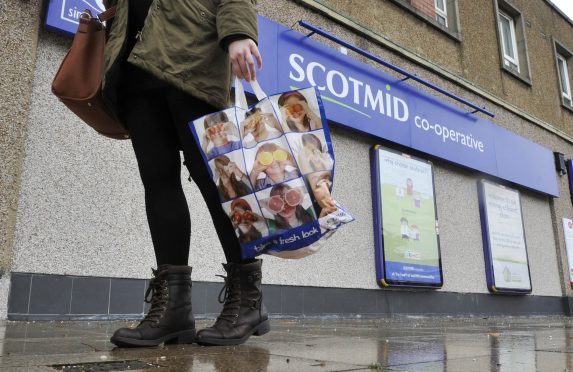 The boss of Scotmid Co-operative has hailed increases in trading profits and turnover, despite tough market conditions during its 160th anniversary year.
And chief executive John Brodie said the diversity of the company's operations placed it in a relative "position of strength", compared to many other businesses, to weather the Covid-19 crisis.
Annual results issued by Scotmid yesterday showed trading profits rose to £5.6 million in the year to January 25, from £5.3m in the previous 12 months. Turnover grew by £7m to £385m over the same period.
Mr Brodie said a year-on-year drop in pre-tax profits, to £5.6m from £6.3m, was largely down to a reduction in value of the co-operative's property portfolio.
He described the results, driven by strong sales from Scotmid's food convenience stores, as "positive," given the "very unfavourable market background" and significant cost increases.
"This was achieved in a year dominated by Brexit uncertainty and without the benefit of the exceptional summer that boosted sales in 2018," he added.
He said "brutal" non-food market conditions in 2019 had continued to be felt by the Semichem chain, which is owned by Scotmid, but "actions taken" helped deliver an underlying result ahead of the previous year.
The co-operative's funeral business finished the period strongly, helping to recover a shortfall earlier in the year, he added.
Scotmid's CEO also highlighted "good growth" in rental income for the group's property division, together with a positive asset valuation.
Mr Brodie said Scotmid would "reflect on a positive 160th anniversary year, but be mindful of the ever-growing cost challenge and the uncertainty around global events – particularly the Covid-19 pandemic."
He also paid tribute to the resilience of customers and Scotmid's workforce of around 3,800 people during the crisis.
Mr Brodie added: "In relative terms we are in a position of strength, compared to many other businesses, because of the diversity of our operations. But this also brings additional pressure and complexity."
While Scotmid's food convenience stores and funeral offices continue to provide essential services during the Covid-19 crisis, Semichem and the property business have both been "significantly impacted" by the lockdown, he said.