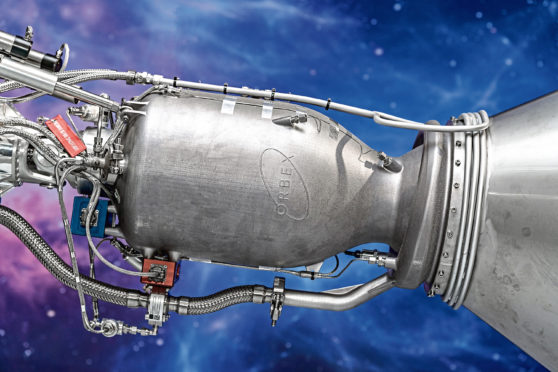 Rocket manufacturer Orbex has remained "highly resilient" during the Covid-19 crisis, securing a new "multi-million-pound" contract and adding to its workforce in Moray, the firm's chief executive has said.
Chris Larmour revealed the company had signed a deal with a sixth customer this month, to send a full 330lb payload of small satellites into orbit aboard its Prime launch vehicle.
He added the intention was for the rocket to blast off from the proposed spaceport in Sutherland "if it is available".
Mr Larmour declined to divulge further details of the contract, other than to say that, in common with the others Orbex has signed, it was "not military".
Orbex, which is based at Forres Enterprise Park, now employs more than 55 people and the workforce will continue to grow throughout this year, according to the CEO.
Mr Larmour said: "We've been highly resilient throughout the Covid-19 period.
"We didn't quite close the factory, but we told people to work from home unless they really needed to be there.
"We haven't laid anybody off and haven't furloughed anybody. In fact, we've added three new members of staff during the period.
"Compared to what has happened to the travel or hospitality businesses, or oil and gas, we are in a completely different place, thankfully."
Mr Larmour said the development of Orbex's reuseable Prime rocket, which will be powered by low-carbon biopropane fuel, was on course for a first launch "in the next couple of years".
Orbex started a "soft reopening" of its Forres facility this week.
Mr Larmour added: "We've put in a whole bunch of welfare measures, like only one person on a desk.
"We have a log-in-log-out procedure now, so that people can only come in if they have pre-registered with the site manager, and we've installed tons of hand sanitiser dispensers.
"I think from June we will be back to some kind of normality there."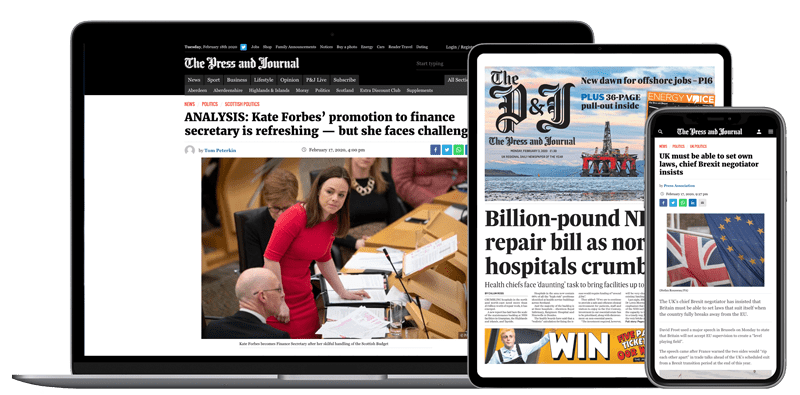 Help support quality local journalism … become a digital subscriber to The Press and Journal
For as little as £5.99 a month you can access all of our content, including Premium articles.
Subscribe