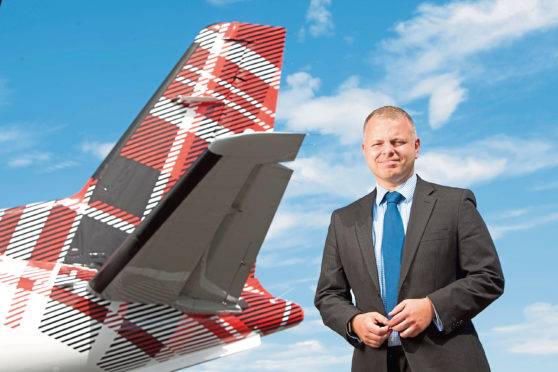 Loganair boss Jonathan Hinkles has warned of a "long, hard winter" ahead for aviation.
Speaking during a Glasgow Chamber of Commerce webinar yesterday, Mr Hinkles said action in two key areas would help the sector through the Covid-19 crisis.
Air passenger duty needs reviewing as it is "bonkers" people are charged twice for it when flying between two UK airports – apart from within the Highlands and Islands, where there is an exemmption – but only once to destinations abroad, he said.
He also called for the UK Government's coronavirus job retention scheme, or furloughing, to be extended through this winter.
"This industry is highly seasonal", he said, adding: "Most airlines make money in the summer and try not to lose it in winter.
"There won't be summer profits this year and it's going to be a long hard winter ahead."
Loganair's chief executive predicted there would be more job losses in the sector if furloughing is not extended beyond October amid a crisis "tougher, darker and longer than we have ever seen".
Many of the world's major airlines are slashing jobs in response to Covid-19, with British Airways alone axeing as many as 12,000 – nearly 30% of its workforce.
Mr Hinkles said Loganair's 850-strong team were all still in their jobs but it was impossible for him to commit to not making any redundancies.
Paisley-based Loganair has kept flying throughout the crisis, transporting key workers and operating vital lifeline routes to the remote Scottish islands.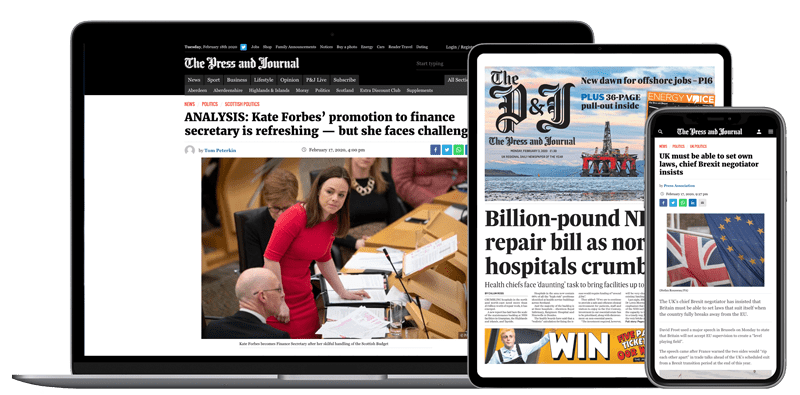 Help support quality local journalism … become a digital subscriber to The Press and Journal
For as little as £5.99 a month you can access all of our content, including Premium articles.
Subscribe