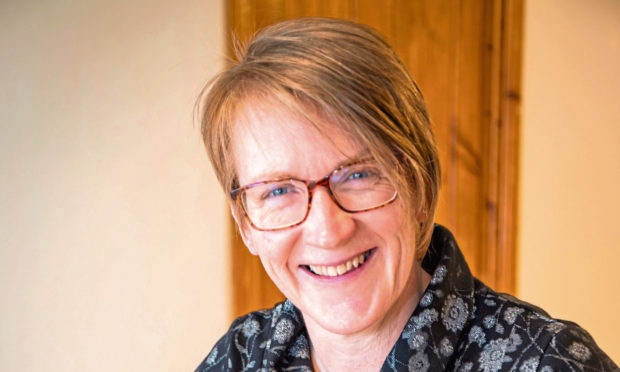 Each week, we ask small businesses key questions. Here we speak to Donna Smith, who runs the Invergordon-based business improvement consultancy Thystle
How and why did you start in business?
Born in Thurso, I moved to Alness when I was five. After graduating from Heriot-Watt University, with a first in theoretical physics, I spent 20 years working on a number of improvement projects, generally within fairly large corporate environments.
These ranged from solving specific sticking points in a business's processes to full IT system replacement projects, and they required me to develop a variety of skills, including process analysis, systems design, project management, people management and corporate governance.
In 2018, with my children both starting secondary school, I felt I was ready to take on a new challenge. I wanted to make all the skills and experience I had acquired available in a flexible and tailored way to small and medium-sized enterprises (SMEs) keen to improve, but lacking the IT departments or teams of business analysts necessary to do the job properly. Thystle was born on April 1 2019.
How did you get to where you are today?
Having most recently worked in a specialised area of the civil service, I had few business contacts so focused on forging new relationships through local networking events. I also assessed local demand for my services by talking to business owners. It quickly became clear case studies are a great way of demonstrating what I can do.
Year one went slightly better than I had hoped and I hit my target. However, it ended with lockdown – not quite the first anniversary celebration I had hoped for.
Who helped you?
Membership of the Federation of Small Businesses and BNI (networking group) have been vital, allowing me to join business networks and gain access to practical help, whether it be document templates, guidance, or people to bounce ideas and thoughts off. Business owners have also been really generous in passing on their own thoughts.
What has been your biggest mistake?
Not devoting enough thought when I started out on how best to market Thystle to SMEs who don't understand corporate lingo or what business analysts do.
What is your greatest achievement?
I really enjoyed my first Thystle project. The owner of a growing business wanted to improve the way he created and issued staff rotas – his existing method was time-consuming and inflexible. I worked with him to understand his requirements – how he wanted to use the rota, what information was needed to build it and so on – before conducting some research and delivering a solution that cut production time from a few hours to a few minutes.
If you were in power in government, what would you change?
I'd stop one-size-fits-all policies that assume that what works for cities or large companies will work for the country as a whole. They won't.
What do you still hope to achieve?
It's still early days for Thystle, but I want to build it into a small team of dedicated, passionate people helping SMEs all over the Highlands improve their day-to-day operations. My philosophy is that we should all be able to work happy.
What do you do to relax?
Walk our two dogs. I also love walking challenges, the last one being from Ullapool to Bonar Bridge cross-country – 36 miles in 11 hours.
In my spare time I teach a Zumba class, which combines a great workout with dancing with mates. Music is also important to me and I recently became a member of Highland Voices Gospel Choir.
What are you currently reading, listening to or glued to on the TV?
I'm about to start Legacy by James Kerr. As a rugby fan I've always been intrigued by the All Blacks' mind-set. I'm sure there are some lessons there for me. Narcos on Netflix was both interesting and shocking – I love stories that have some basis in truth.
What do you waste your money on?
Not a lot at the moment, with lockdown and two teenage girls in the house. My husband might say gin.
How would your friends describe you?
Dedicated, passionate about making a difference, enjoys a good laugh, and is endlessly positive and full of energy.
What would your enemies say about you?
She's too cheerful.
What do you drive and dream of driving?
I drive a Nissan X-Trail. Dogs, a daughter who plays the cello and a family who love to go camping make it a necessity. I'd love an Aston Martin and a DB7 would look good on me.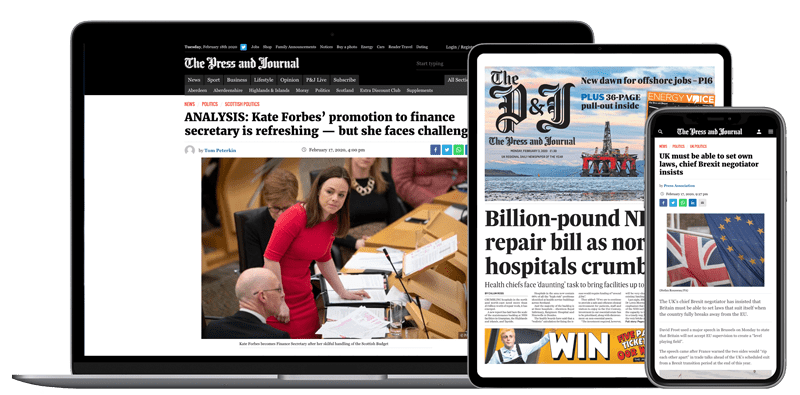 Help support quality local journalism … become a digital subscriber to The Press and Journal
For as little as £5.99 a month you can access all of our content, including Premium articles.
Subscribe