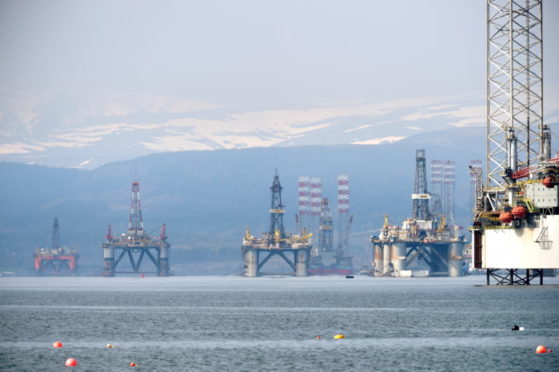 Complaints of the "blight" of oil rigs in the Cromarty Firth spiked over the last month as the industry downturn forced vessels out of work.
The Highland port has had a "significant increase" in unused rigs arriving since April due to the outbreak of Covid-19, which has wiped out fuel demand and related drilling work.
Between May 29 and July 1, there were 19 formal complaints lodged with Highland Council, compared to just five in the 10 months prior, according to freedom of information statistics.