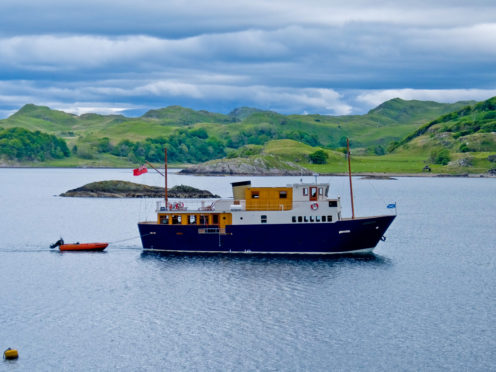 While the return of giant liners to Highlands and Islands waters remains on the distant horizon, a Scottish firm that offers small ship cruises has announced plans to set sail again next month.
Ken Grant, managing director of The Majestic Line, said he was confident it can start operating on a limited basis, after looking "long and hard" at how it could offer passengers a safe and enjoyable experience amid Covid-19 restrictions.
The company's fleet of four ships, which normally carry up to 12 paying guests from Oban on cruises of the west coast and Hebrides, has been tied up since the start of the lockdown in March.
Working within Scottish Government guidelines and having completed the "Good to Go" accreditation scheme run by national tourism agency VisitScotland, it plans to start running six-night tourist voyages on two of its vessels from August 29.
The small ships will carry a maximum of 10 passengers to enable social distancing protocols and the firm is taking a range of other measures, including weekly testing of its staff to ensure they are Covid-free.
Before boarding, all passengers will be required to confirm they are symptom-free and have not been in contact with anyone with the virus. They and the crew will have their temperatures checked and there will also be increased daily cleaning and sanitising of all the ship's public areas.
Mr Grant, who co-founded The Majestic Line in 2004, said: "We have many guests who are very keen to cruise with us this year.
"Having looked long and hard at the options and how best we can confidently offer a cruise experience that is enjoyable and safe we feel that we are now in a position to cruise safely once again."
On its return to operations, Majestic is planning run two of its most popular cruises, to Mull, and Skye and nearby islands, as well one-off "Captain's Choice" excursions to the Isles of the Clyde and the Southern Hebrides.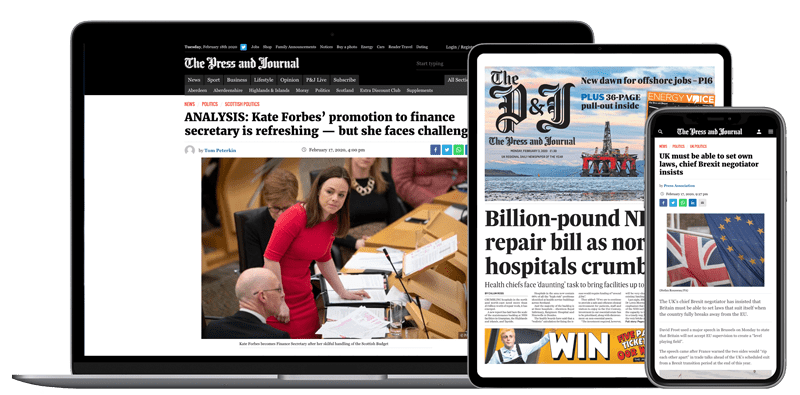 Help support quality local journalism … become a digital subscriber to The Press and Journal
For as little as £5.99 a month you can access all of our content, including Premium articles.
Subscribe