 A prominent Aberdeen businessman last night said that independence represents the biggest opportunity Scotland has ever had.
Kenny Anderson was speaking as members of the city's business community attended a public meeting in support of the Scottish referendum Yes campaign.
Organised by the city's branch of Business for Scotland (BfS), more than 50 people gathered at the New Kings Building at Aberdeen University.
Mr Anderson, owner of Anderson Construction and leader of Aberdeen BfS, opened the meeting by introducing the organisation's managing director, Michelle Thomson, as main speaker.
Ms Thomson, a property developer and former musician, said that Scotland generates more tax per person than the UK average, quoting figures from the Government Expenditure and Revenue Scotland annual report to substantiate this.
She added: "This has been the case for each of the last 30 years but we must use fiscal levers to balance what London and the South East of England takes from our economy.
"We have a choice of two futures on September 18, success or failure, and we must choose to shape our own futures by doing a simple thing like putting a cross in a box."
Mr Anderson added: "BfS is not a political organisation, we are a grass roots multi-communications group.
"But we have to go for this, it is the biggest opportunity we have and, after 21 years in business, I am convinced that Scotland can do well as an independent country."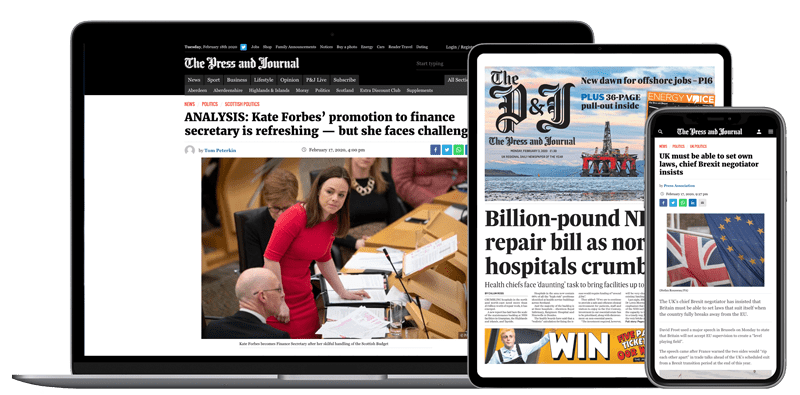 Help support quality local journalism … become a digital subscriber to The Press and Journal
For as little as £5.99 a month you can access all of our content, including Premium articles.
Subscribe