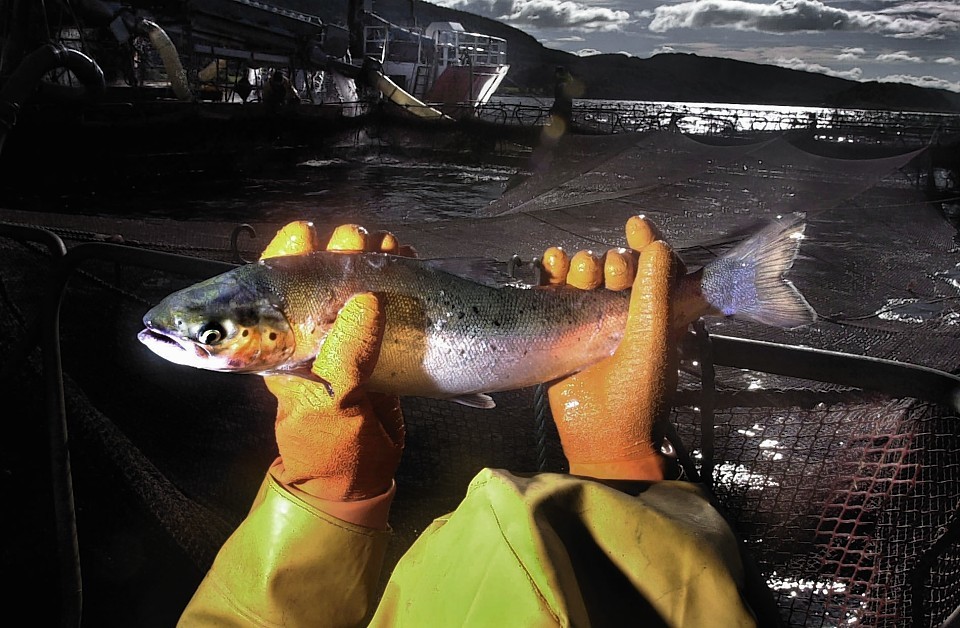 Salmon eggs with improved resistance to sea lice will be made available for sale later this year by aquaculture firm Landcatch in what has been described as a major advance for the industry.
Landcatch and its scientific partners have applied a technique known as genomic selection – a method of screening the DNA of individual fish – to identify those that are most resistant to sea lice infection, one of the biggest problems facing the aquaculture industry.
Several million selected eggs will be commercially available by December, in Landcatch's next spawning, to improve the resistance of the next generation of Atlantic salmon, the company revealed to the UK industry's annual conference Aquaculture UK in Aviemore.
Landcatch, which has its headquarters in Ormsary in Argyll, and a genetics team based in Stirling, is pioneering work in the development of genetic and genomic selection tools for improving farmed salmon.
The latest development is seen as a significant step in a long road that aims to reduce sea lice numbers to such an extent that they will no longer be a problem, the company claimed.
Dr Alan Tinch, director of genetics at Landcatch, told delegates at the conference that the industry may never get to the stage where farmed salmon are completely resistant to sea lice, but this development is a major advance in tackling the issue.
He said: "We are excited to bring this advance in technology to market and to take a step forward in reducing the impact of sea lice on welfare and performance of salmon."