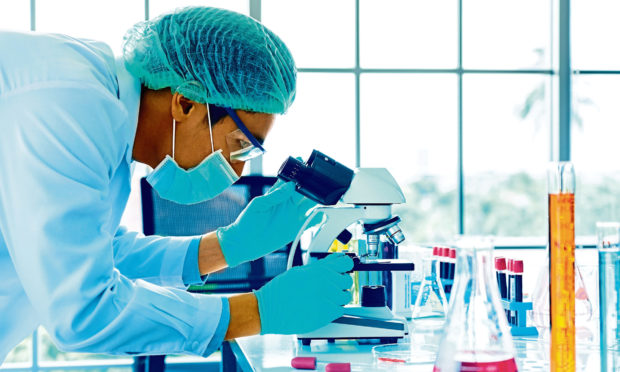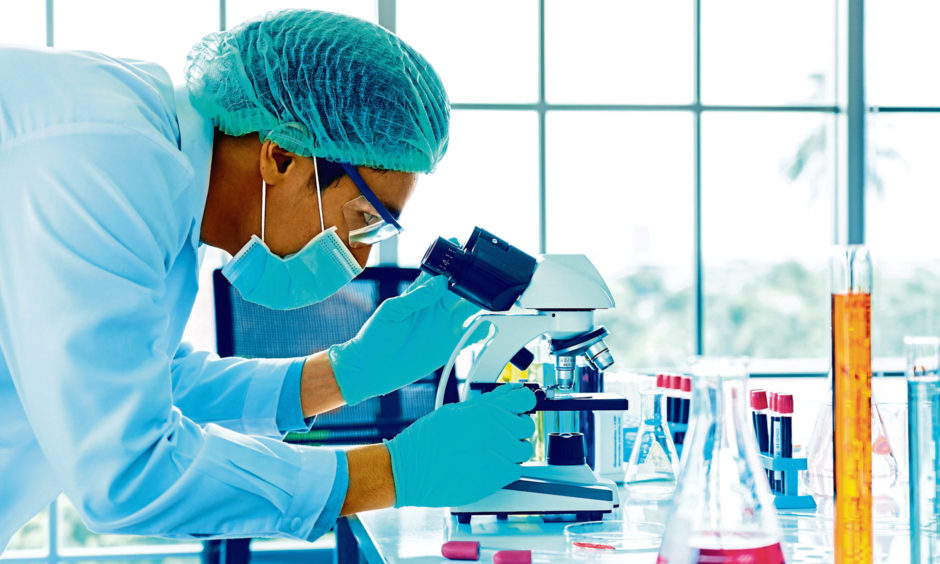 A new Opportunity North East (One) programme aims to turn research and ideas into growing life sciences businesses.
One's start-up scheme is the latest initiative by the economic development body to further boost the region's growing reputation as a hotbed of research and innovation by biotechnology and pharmaceutical firms.
It is aimed at helping academics, clinicians, researchers and others to take their first steps towards creating businesses developing new therapeutics, medical technology and digital healthcare services.
Starting in September, four 90-minute online workshops held over four weeks will allow participants to quickly assess the viability of a business idea.
The final workshop will see them pitching their ideas to experts, with the most promising two going on to receive further development support.
One is working with the UK's largest science incubator, Nottingham-based BioCity Group, to deliver the programme.
Applications for the scheme, which is fully funded by One, must be in by September 4.
Further details are available on One's website.
Business leaders from a range of sectors are working under the One umbrella to diversify the north-east economy, which has long relied on oil and gas.
The 2014 oil downturn and a North Sea industry facing production decline underlined the need for economic diversification and the Covd-19 crisis is likely to accelerate the process.
Companies including NovaBiotics, 4D Pharma, EnteroBiotix, Elasmogen and Bio Technics are part of a growing life sciences cluster in Aberdeen helping to lift the sector out of the shadow of oil and gas, with support from One and its partners.
Similar encouragement to firms in Inverness – much of it coming from Highlands and Islands Enterprise – is helping to maintain and build on a long-established life sciences stronghold in the north.
Covid-19 has shown how science can help create high-value jobs
By Professor Stephen Logan, Opportunity North East life sciences sector board chairman
The unprecedented events of 2020, driven by Covid-19, have underlined the enormous value and potential – health, societal  and economic – of the life sciences industry.
Academics, researchers, clinicians and companies in the region are collaborating across multiple research projects targeting coronavirus-related challenges. Their work includes the development of new methods of testing and screening, creating new surveillance models to map the needs of the most vulnerable individuals in society and examining the impact of the pandemic on healthcare workers.
Our life sciences community across our companies, universities and NHS has also demonstrated resilience and continued to collaborate, innovate and commercialise
therapies and solutions for global health challenges, including cancer and Alzheimer's disease, despite the disruption caused to research, clinical trials and day-to-day business by the pandemic. R e s e a r c h a n d commercial strengths in areas including biologics, digital healthcare and medtech are more relevant than ever in a rapidly evolving healthcare environment.
Growing established and new life sciences enterprises in Aberdeen will anchor high- growth activity and high-value jobs here and realise the opportunity to create an innovation-led health and wellbeing economy.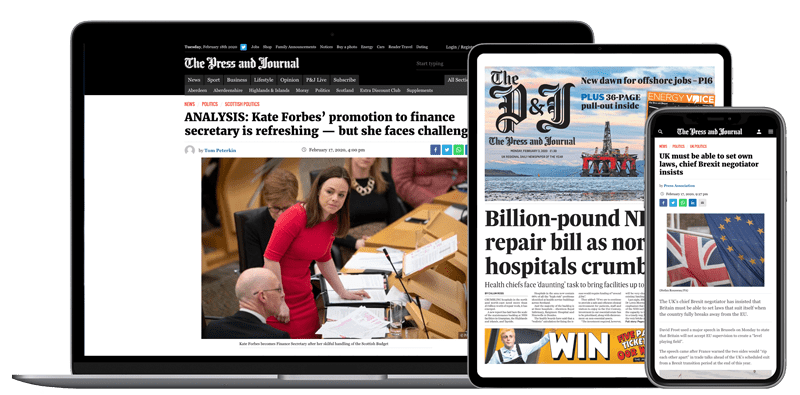 Help support quality local journalism … become a digital subscriber to The Press and Journal
For as little as £5.99 a month you can access all of our content, including Premium articles.
Subscribe