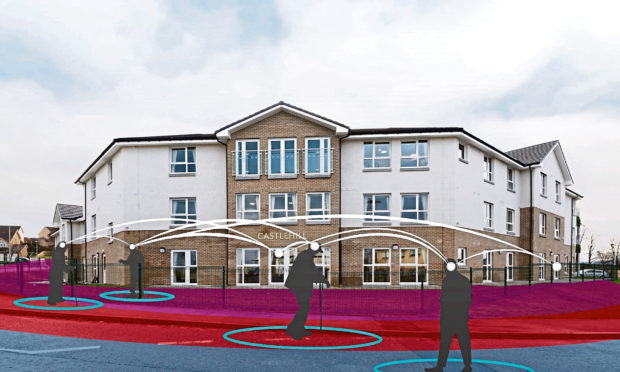 Trials of new smartphone technology designed to reduce the spread of Covid-19 and other viruses are expected to be launched at an Inverness care home next month.
The system uses an app and software-based "virtual walls" known as "geozones" around buildings to signal whether visitors and staff can enter, based on information on their health status and level of risk.
Castlehill Care Home, in Cradlehall, will be the first establishment of its kind to use it in a project run by healthcare innovations company Highland Health Ventures (HHVL), Cambridge-based Wyld Networks, which is developing the technology, and NHS Highland.
Inside the building, the system will monitor social distancing between staff, visitors and residents, issuing an alert if a problem is detected.
It will also generate real-time heat maps showing where social distancing is being inadvertently broken, allowing changes to be made to the building's layouts, routines and room occupancy.
In the case of a Covid-19 outbreak, those at risk can be informed and tested.
The trials will be led by HHVL under the guidance of NHS Highland.
Frances Hines, research, development and innovation manager at NHS Highland, said: "NHS Highland is interested in implementing many new measures to support care homes to help protect residents and staff, and assist in preventing the spread of Covid-19.
"We are now seeking to bring together innovative technologies to deploy in care homes that wish to participate in supporting these actions."
HHVL director Alan White said: "We have successfully implemented new innovative technologies into the healthcare system in Scotland and believe that deploying this new solution from Wyld Networks will go a long way to help prevent further outbreaks of the virus, not only in care homes but also in business in general to help get people back to work safely and reboot the economy."
Castlehill is one of several care homes owned by Morar Living, part of Glasgow-based property and investment company Simply UK.
Morar Living care director Linda Meston said: "We pride ourselves on providing the highest quality care while giving our residents the choices that they would have if they were living independently.
"We have created a safe environment for our residents and staff in our care homes and believe that technology will play a vital role in ensuring that continued safety".
Opened earlier this year, Castlehill Care Home has beds for 88 people and employs more than 70 staff.
Its facilities include private dining areas, hair salons, a bar, several lounges and a secluded courtyard and garden.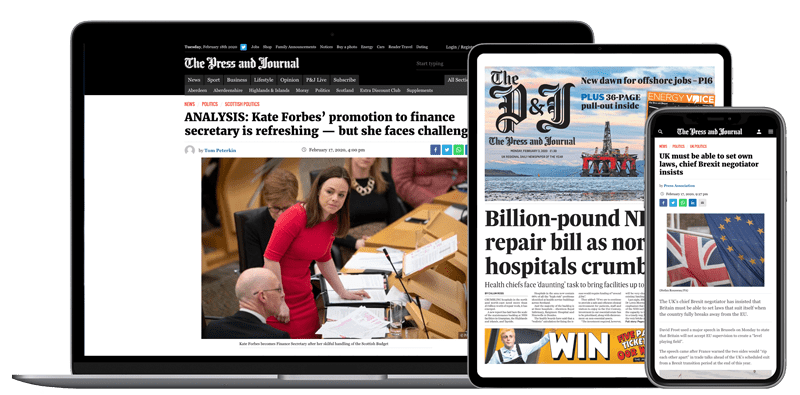 Help support quality local journalism … become a digital subscriber to The Press and Journal
For as little as £5.99 a month you can access all of our content, including Premium articles.
Subscribe