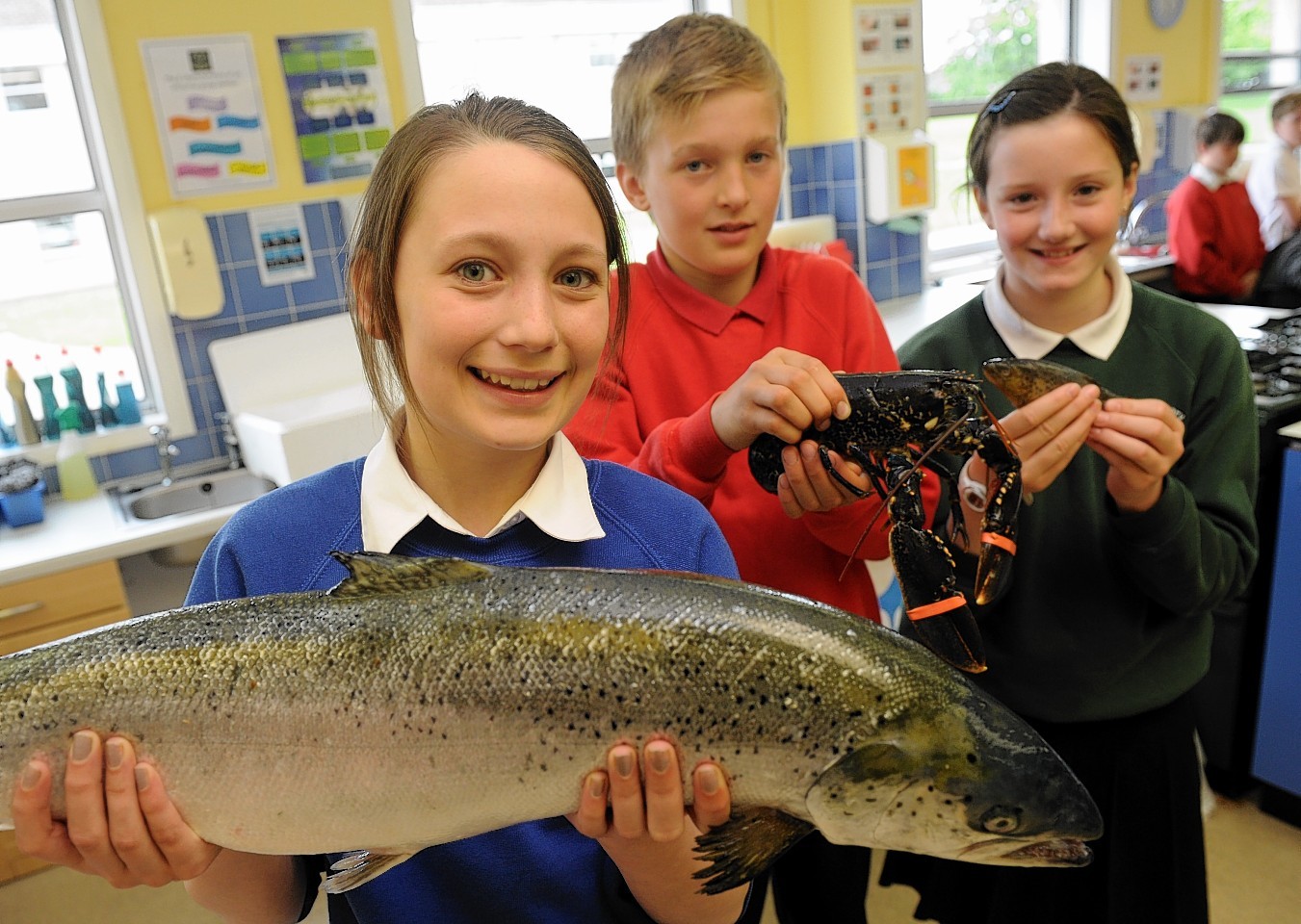 Milne High School in Fochabers was the destination for the latest event in the popular Seafood in Schools programme.
The Seafood Scotland roadshows have reached thousands of youngsters around Scotland, raised awareness of how seafood gets from "sea to plate" and helped promote the health benefits of eating it.
More than 170 pupils from Milne High and local primary schools attended the Fochabers event, the last in the series before a summer break.
The roadshows, featuring workshops for schoolchildren and their teachers, will resume in September.
A wetfish counter at Milne High was run by Seafood in Schools coordinator Ruathy Donald and Henry Angus, commercial director of Associated Seafoods, while Eric Mair of Buckie business Eat Mair Fish gave a filleting masterclass.
Mr Angus said: "There is such a great story to tell about Scotland's wonderful range of sustainable and healthy-to-eat seafood.
"It is important that our children learn about how it is produced and the vital role that fish such as salmon play in ensuring a healthy diet."