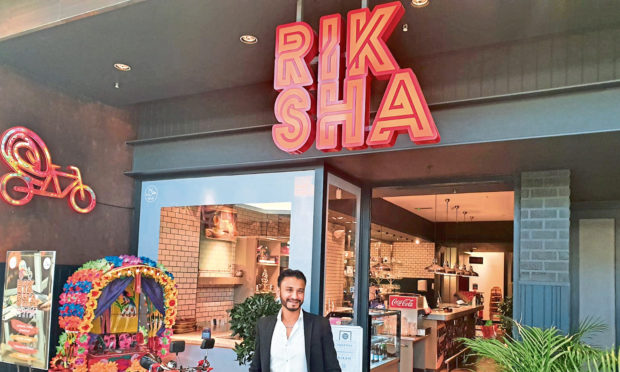 Each week we ask small businesses key questions. Here we speak to Khalis Miah, owner of the Riksha restaurant at Union Square shopping centre in Aberdeen
How and why did you start in business?
It all started in my early childhood with interest in my mother's home cooking, and I could often be found experimenting with various spices in the family kitchen.
When I was 14 my dad started taking me to his restaurant to help out on busy weekends.
From there, I slowly realised I had a natural talent for cooking and when I turned 17 I got the opportunity to run my own restaurant, Cafe Shomi, in Turriff.
In 2005 I opened Cinnamon, in Aberdeen, which was a family venture until 2018. I always wanted to expand, and after plans were announced for Union Square I had an eye on the site from an early stage.
Then, in August 2019, my friend Caireen Kidd highlighted an opportunity in the shopping centre, and Riksha became a reality.
The team at Union Square, particularly Ryan Manson, centre manager, and Hammerson (the mall's owner) have also been a great help getting the business going.
It's been a tough time for the hospitality industry, but we are keen to make up for lost time and have exciting plans for a relaunch in October.
How did you get to where you are today?
Through hard work, dedication and taking commercial risks at the right time in the right place. I have always been blessed with a creative flair when it comes to cooking, but talent is not enough. You need to put in the hours and graft to be successful.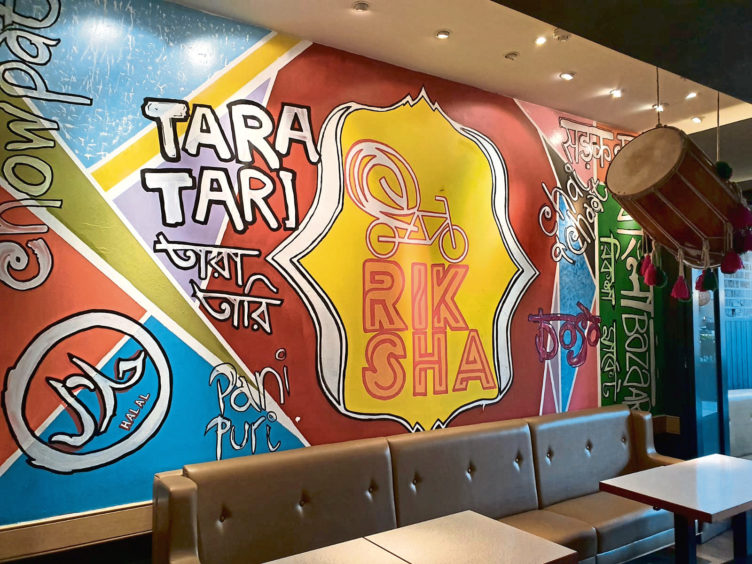 Who helped you?
Through my journey, from childhood to where I am today, my family, community, customers and competitors have all given me drive.
Lately, I have taken more of an interest in lobbying organisations such as the Federation of Small Businesses. It offers real support to small businesses such as mine, especially in these challenging times.
What has been your biggest mistake?
I have made many mistakes in business and will possibly make more. They are often seen as a negative thing or even failure. But what we need to understand is failure is part of success, not the opposite.
Looking back, I needed to make mistakes in order to learn and change aspects of my business.
What is your greatest achievement?
It was to bring nouvelle Indian fine dining to the north-east.
On the back of that we won the British Curry Awards in 2007 with Cinnamon, helping to put Aberdeen on the Indian restaurant map.
If you were in power in government, what would you change?
I would make it a priority that nobody is left hungry and everyone has a roof over their head. I would also make it compulsory for young people to learn to cook at school. Cooking is a life skill.
What do you still hope to achieve?
I would love the opportunity to open a social enterprise linked to Indian food or cooking, where the less advantaged in the community would benefit. I am currently playing with a few ideas and let's see what happens in 2021.
What do you do to relax?
I have a new-found love for running and meditation since the pandemic. I also enjoy listening to the Quran recitation, as it keeps me calm.
What are you currently reading, listening to or glued to on the TV?
I am reading Elon Musk: Tesla, SpaceX, and the Quest for a Fantastic Future. I also love reading motivational books and biographies of successful people. I don't have much time for television but like current affairs and, of course, cookery shows.
What do you waste your money on?
My wasting money days are long gone. However, I do have a passion for tailor-made suits and Jeffery-West shoes.
How would your friends describe you?
I'd hope they'd say I am kind, caring and someone they can always count on. I give my friends or whoever deals with me my honest opinions, and I'd like to think they respect me for that.
What do you drive and dream of driving?
I live only five minutes away from Riksha so don't have a car. I enjoy walking to work as it gives me time to reflect and mentally prepare for the day ahead. But I have always been a fan of Italian cars and my dream one would be a Lamborghini Aventador.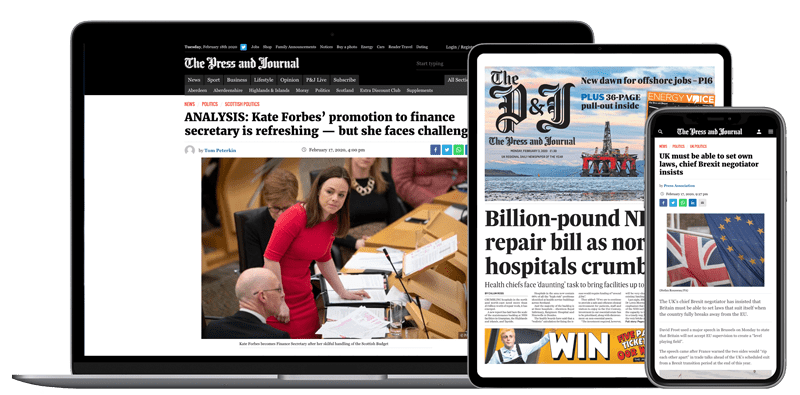 Help support quality local journalism … become a digital subscriber to The Press and Journal
For as little as £5.99 a month you can access all of our content, including Premium articles.
Subscribe