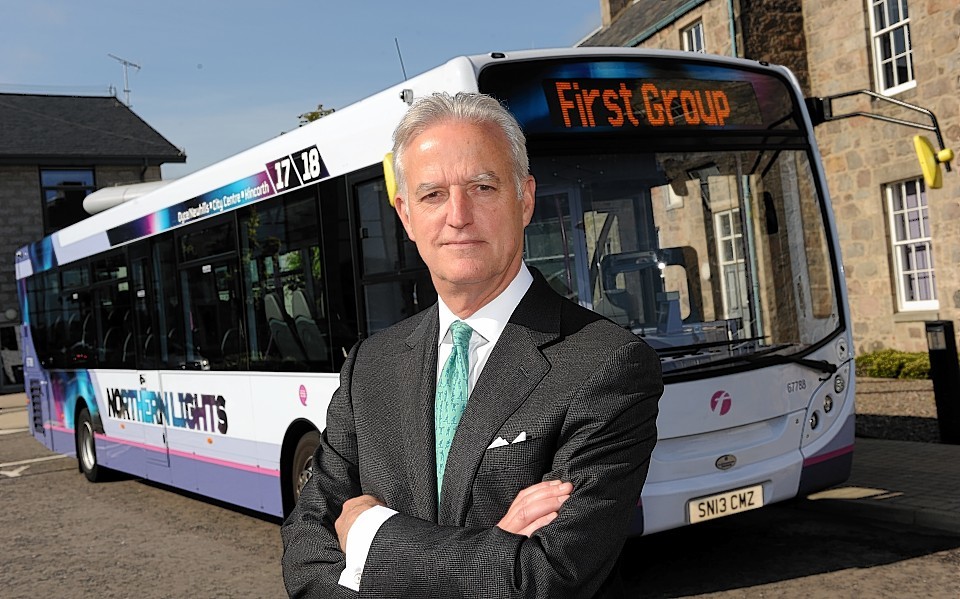 FirstGroup boss Tim O'Toole has come under fresh fire from activist investors over high pay after it emerged the transport boss had nearly doubled his remuneration to £2million last year.
Sandell Asset Management claimed the company's management team had been "rewarded for failure" in a letter sent to FirstGroup chairman John McFarlane.
Tom Sandell, chief executive of the Manhattan-based hedge fund, has been a strident critic of the firm in which his company owns a 3.1% stake.
Mr Sandell said Mr O'Toole did not deserve his payrises due to the company's underperformance and said he would vote down FirstGroup's remuneration report and called on other shareholders to do the same.
In the letter Mr Sandell wrote that Mr O'Toole was "the highest paid CEO amongst his peers" after his remuneration package rose 209% over the past five years, during which FirstGroup shares were "the worst performing shares in its peer group".
He added: "We simply do not believe that a 94% rise in remuneration package is deserved for Mr O'Toole's 2013/14 performance."
Sources close to the Aberdeen firm noted that while Mr O'Toole's pay was "considerably higher" in 2013, this was due to taking a bonus he had waived for the previous two years. As well, Mr O'Toole also received a one-off £324,000 "retention" award which had vested after three years.
The asset manager also criticised the transport giant for lacking sufficient expertise on its board to manage its US-based assets, including First Transit and First Student.
The letter claimed the board had disregarded its own corporate governance policies by insisting that Mr O'Toole meet possible new board members – suggested by Sandell – ahead of interview by its nomination committee.
In a statement, a FirstGroup spokesperson said it would "consider [Sandel's] suggestion in the appropriate way and in accordance with governance arrangements, noting of course that non-executive directors should act on behalf of and in the interests of all shareholders".
It added that recent appointments have "strengthened" the board.
"The board believes it has the appropriate blend of skills and experience to support the executive team in the successful execution of our transformation programmes."
The New York-based Sandell has accused the First board of "poor execution".
Mr Sandell added that he made the letter public "to enable a broad discussion with other shareholders and stakeholders in the company".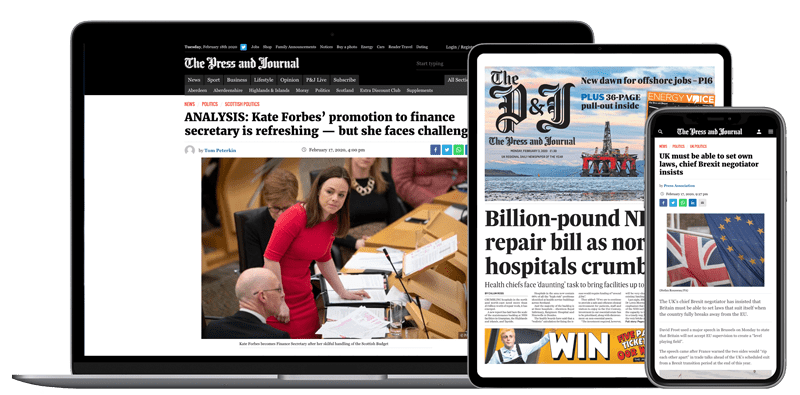 Help support quality local journalism … become a digital subscriber to The Press and Journal
For as little as £5.99 a month you can access all of our content, including Premium articles.
Subscribe