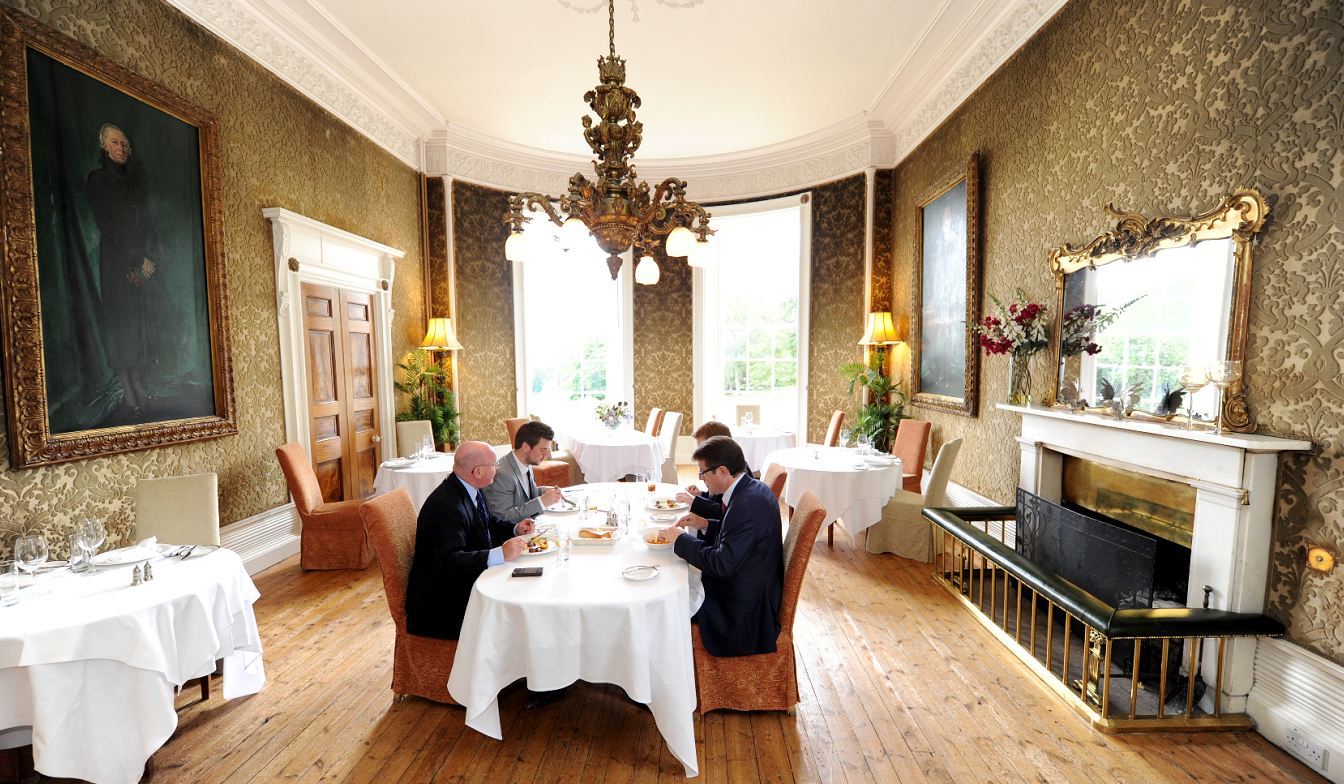 Every month, P&J Business Editor Ryan Crighton will discuss the biggest issues with key bosses. This time, we ask three Aberdeen property experts if the Granite City is in a price bubble – and if so, is it going to pop?
A strange sense of deja vu washes over me as I enter the opulent dining room at Raemoir House Hotel alongside my lunch guests. The original wooden floor creaks beneath us and the smokey, unmistakable smell of firewood instantly awakens my senses.
Flocked velvet – which you don't see very often these days – covers the walls and down the hall I can hear china clattering as staff prepare for another busy service.
It is easy to picture a grand Victorian feast being served to the great and the good here in days gone by. The room would come to life if the fire was lit, but outside it is a warm summer day.
The sun beams through vast sash and case windows, drawing our attention to the hotel's pristine lawn. At the centre of it is a helipad – symbolic of the wealth and economic prosperity which we are about to chew the fat over. Sitting to my right is Benbecula boy turned top north-east deal-maker Angus MacCuish, of FG Burnett.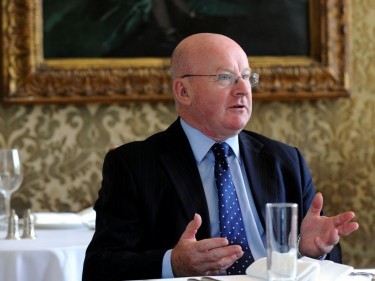 He is a veteran of more than 1,000 transactions and has seen it all in his three decades in the commercial property business. He is currently enjoying a sustained boom like no other in Aberdeen.
A similar explosion in prices in London has raised fears that a bubble has been created by cheap finance and historically low interest rates – a bubble capable of bringing in another recession if it pops.
Angus has no such fears about the Granite City.
"If you track back in history, going back over 30 years and look at rents and prices, certainly in the commercial property sector, you will see that we have had previous spikes, then it levels off," he says.
"As it stands, the market is just reflecting the level of activity in the energy sector and the confidence and longevity we are now seeing in the industry – the property market always just reflects what is happening in the economy.
"My opinion is that the worst we would see is a plateau in prices, while the underlying economy remains strong.
"The fact that companies are committing to 20-year leases is a pretty big statement. They would not be getting board approval to do that if companies were not confident of the longevity in Aberdeen."
Sitting across from me is Tim Stevenson, the man behind the ABZ development currently transforming land around Aberdeen International Airport.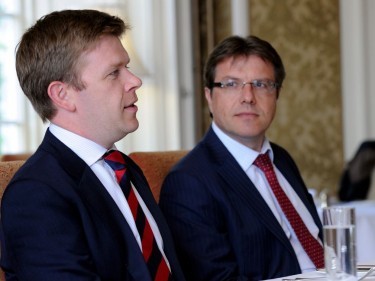 "We have perhaps been busier than other areas since the start of the recession, but I don't think it is fair that people perceive that as a bubble," he says.
"While it has not been business as usual, we have been busy because there has been a throughput of deals at the same time as a lack of speculative commercial development."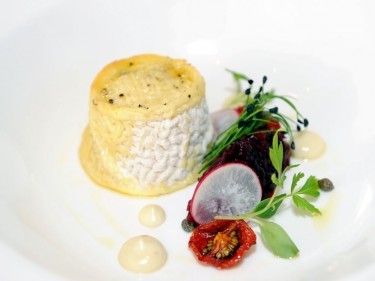 As our starters – a goat's cheese crottin, sauteed griolles and trio of salmon – arrive, it hits me. I have been here before.
In 2008, before the recession, the north-east media pack was granted a brief audience with Gordon Brown, who at that time was in his first year as prime minister.
He arrived in a Jaguar – part of convoy that included a Range Rover and BMW – and told oil bosses how prices had soared from $11 a barrel when he was chancellor to $130.
The purpose of his visit was to get the views of industry leaders on getting "the right balance between supply and demand".
It is that very same balance between supply and demand – or imbalance in this case – which is driving property prices so high, according my final guest, Richard Goodfellow, property partner at legal giant Burness Paull.
He said: "There is a mismatch between supply and demand.
"We have an oil industry which is performing strongly. I think the banking crisis hindered the supply of property coming through to meet that demand.
"Supply, therefore, has been lagging behind demand, and that has created this pressure on pricing. There is definitely a shortage of houses being built and there is a pent up demand.
"What is important to remember when you are considering if it is a bubble is that the underlying economy is strong. It is not like it has been created by poor lending practices – we have a very strong economy underpinning it all.
"There is a question around how we get the housing built to meet that demand. If we can do that, there might be a correction in terms of pricing, but not a crash."
He added: "However, high property prices are becoming a big obstacle for people in terms of recruitment, because it is becoming more difficult to attract people to Aberdeen."
Richard's final point coincides with the arrival of our main courses – beautifully crafted by 27-year-old chef Alexandria Hay, a star of the recent Masterchef: The Professionals series.
Tim and I are having sweet potato cakes, which come nestled on top of a mange tout salad, yoghurt and sumac.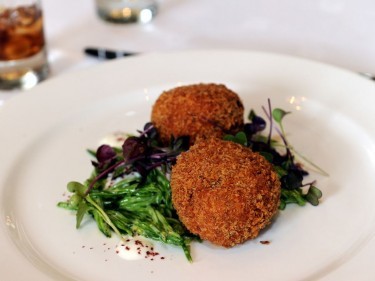 Richard is having a fillet of salmon, which has chick pea, chorizo, samphire and oyster leaf buried beneath it.
But all of us are casting admiring glances at Angus's veal dish, served with wild mushrooms, crushed potatoes and cafe au lait.
It is food fit for a king – and another reminder that we are in the region the recession forgot.
Having travelled to Raemoir from Aberdeen, we all passed by Westhill and Kingswells on our way. Both towns have been transformed by commercial development in the past few years.
However, their story is far from unique in the north-east. Tim's development at the airport is changing the west of the city, and there are similar projects popping up to the south and beside the harbour.
But why the sudden surge in development?
"I think what has happened in the past three or four years reflects largely on the amount of obsolescence prevalent in the property sector," Angus explains.
"Some buildings which were constructed in the 70s and 80s are no longer fit for purpose. And as the energy sector, which is obviously the big driver, prepares itself for the next phase over 10, 15 or 20 years, they need to be in accommodation which is fit for purpose.
"But all this has happened at the same time.
"It's like having a football team and all the players reach retirement age at the same time. The manager is going to need a whole squad of new guys to come in.
"That is what we are seeing in the commercial property market and that is why there is so much building going on. And because the labour market is so competitive, companies are looking for the best buildings to attract the best people. From an office point of view, that is the biggest driver."
Tim agrees: "There is a lot of land allocated in the local plan, both commercial and residential, but taking that through to delivery is another thing. We need a lot more to be built.
"We have an unprecedented level of commercial building under way at the moment. The difference with residential is there isn't the same level of development to keep up with demand."