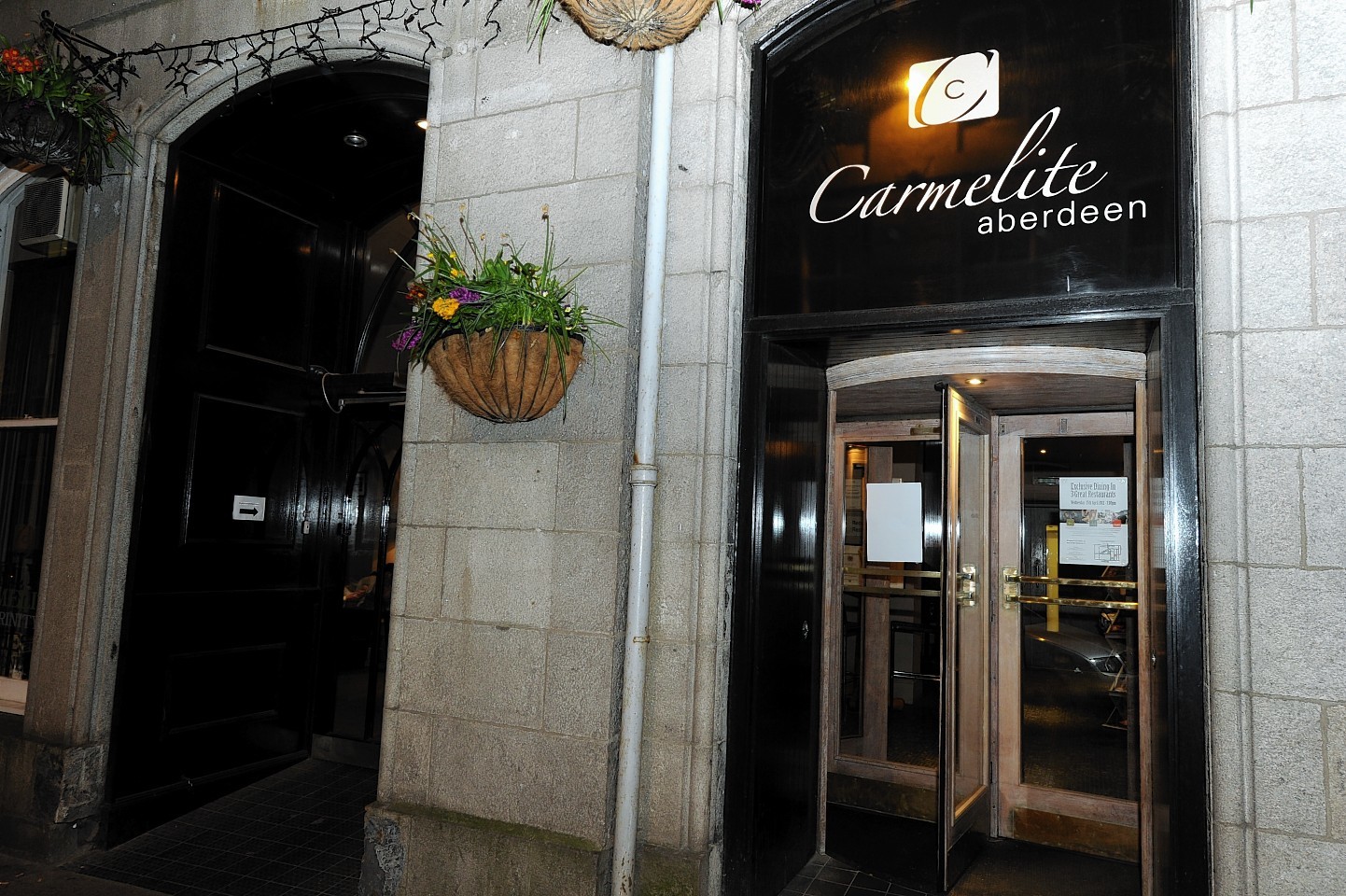 Each week, we ask small businesses some key questions. This time we speak to Gary Atkinson, owner of the Carmelite hotel in Aberdeen. He is also a board member of Aberdeen Inspired and founder member of the Aberdeen Merchant Quarter Initiative, as well as being on the executive committee of the Scottish Council for Development and Industry.
How and why did you start in business?
Having worked for many corporate companies, I wanted to introduce the ideas and initiatives into my own business and realise my ambition to own a hotel.
How did you get to where you are today?
With a chef background, I moved to various hotel management roles with Crest, Forte and DeVere Hotels. I transferred to large contract catering, which included responsibility for the design and fit-out of the catering and hospitality areas of major football clubs.
I was divisional managing director and board director at separate times with Sodexho Prestige and Compass Leisure.
My portfolio covered a wide variety of sporting and cultural venues, with me overseeing business with Aberdeen FC, Celtic FC, Chelsea FC, Murrayfield, Hampden Park, the Millennium Stadium (Cardiff) and other stadia, plus five racecourses, theatres, museums, a civic centre and even a national agricultural showground.
Who helped you?
From early hotel general managers, owners and directors to football stadia and business chief executives, football chairmen and their directors, local and national business-people, bankers, investors, councillors and council officials.
As a relatively small business, the support and guidance from the Federation of Small Businesses has also been extremely beneficial. We've used their advice line many times.
I never forget our people – our staff are the greatest help and they are the business. I still regularly meet a number of past mentors who continue to offer advice and motivation.
What has been your biggest mistake?
My biggest learning points remain to stay focused, be cautious of people and always watch the pennies.
What is your greatest achievement?
Surviving and coming through the last recession and major street works – a very difficult period personally and professionally, with extreme risk to the business and potential loss of jobs.
If you were in power in government, what would you change?
I don't play politics, which is why I chose to come off a number of corporate company boards' of directors. I simply work hard running my own business in a fantastic city with a great team.
What do you still hope to achieve?
I have a property in Glasgow city centre, which I would like to develop into another hotel.
What do you do to relax?
I go to the Lake District for a few days at a time, or enjoy the sun in Tenerife. I enjoy relaxing in a spa, swimming, dining out, music and theatre. Also visiting other hotels, bars and restaurants for new ideas.
What are you currently reading, listening to or glued to on the TV?
Trade press and crime thrillers. Stuart McBride is a current favourite. I've no time for daily TV apart from news, so usually DVD series, which if I get into means I end up losing a day watching it all in one go.
What do you waste your money on?
Bespoke handmade long-case clocks and classic Regency fine furniture from Jim Greenall, a renowned cabinet-maker who created the chairman's suite' at the Reebok Stadium (Bolton Wanderers FC). Some of these items are in our Antique suite.
How would your friends describe you?
A focused, hard-working dedicated individual.
What would your enemies say about you?
Sometimes difficult decisions are needed to protect and safeguard the business and our people. I try to act decisively, which at the time may cause upset but I'm unaware of any enemies.
What do you drive and dream of driving?
One day, a Maserati but I currently use public transport.