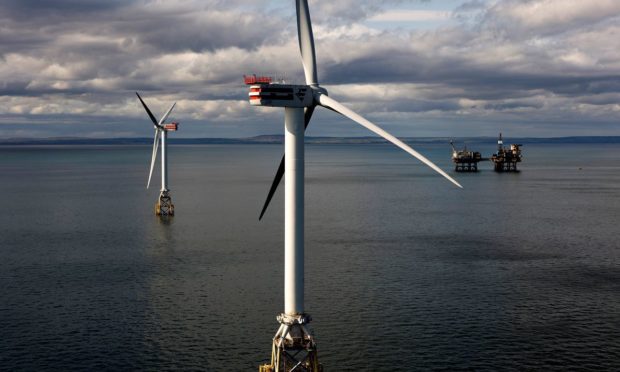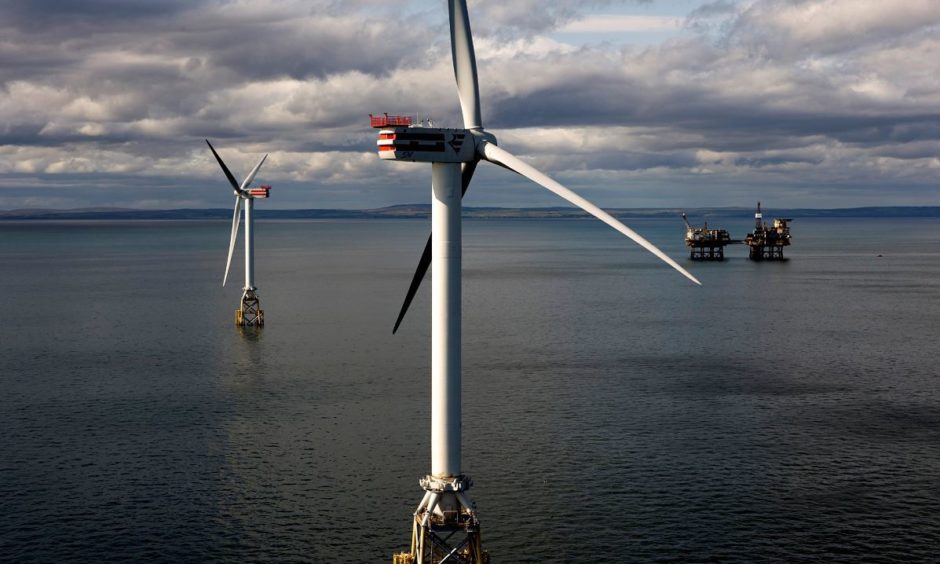 A massive windfarm development in the Outer Moray Firth has won Scottish Government approval.
The Moray Offshore Renewables Ltd scheme has been awarded a marine licence for up to 186 turbines, to be sited 14 miles from the Caithness coastline.
The firm says the project – comprising the Telford, Stevenson and MacColl offshore windfarms – would produce up to 372MW of electricity, enough to power an estimated 700,000 homes.
The scheme already has planning permission, but required a marine licence before it could go ahead.
Harbour bosses along the Moray Firth are hoping for an economic boom as a result of the work required to service the turbines.
Proposals for onshore infrastructure, such as cabling and new substations, are already making their way through the planning system.
Moray Council bosses welcomed the announcement, insisting the port of Buckie remained a serious contender for any spin-offs.
Captain Malcolm Mckenzie, development and operations manager for Moray Harbours, said: "Buckie offers the perfect balance between geographic location and harbour availability.
"We are in negotiations with a number of key businesses to develop the harbour to offer the facilities required to support this offshore venture."
Chairman of the council's economic development and infrastructure committee, Councillor John Cowe, said: "This announcement is excellent news for Buckie and the wider Moray area.
"We are working closely with the developers and local communities to ensure we are a highly attractive option for the facility required to support the offshore farms.
"We have the skills, infrastructure and expertise to make this work."
Energy Minister Fergus Ewing said: ""Offshore renewables represent a huge opportunity for Scotland; an opportunity to build up new industries and to deliver on our ambitious renewable energy and carbon reduction targets.
"The Scottish Government is committed to the successful and sustainable development of an offshore wind sector, which could lead to a potential inward investment of £30billion and support up to 28,000 direct jobs and a further 20,000 indirect jobs, generating up to £7.1 billion for the Scottish economy."
The turbines will contribute to the Scottish Government's target of generating 50% of Scottish electricity demand from renewable sources by 2020.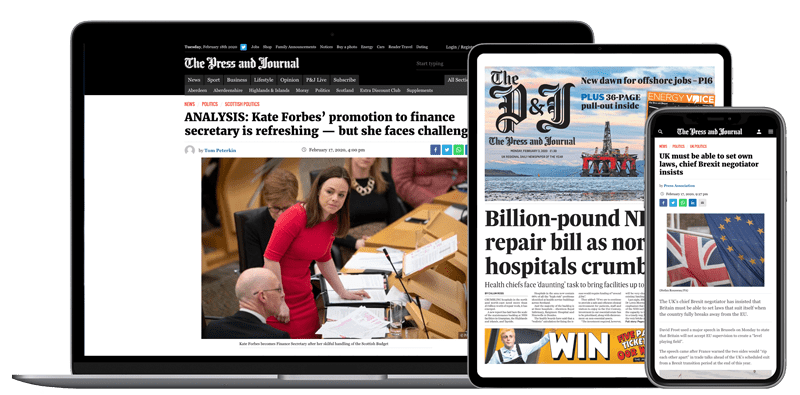 Help support quality local journalism … become a digital subscriber to The Press and Journal
For as little as £5.99 a month you can access all of our content, including Premium articles.
Subscribe