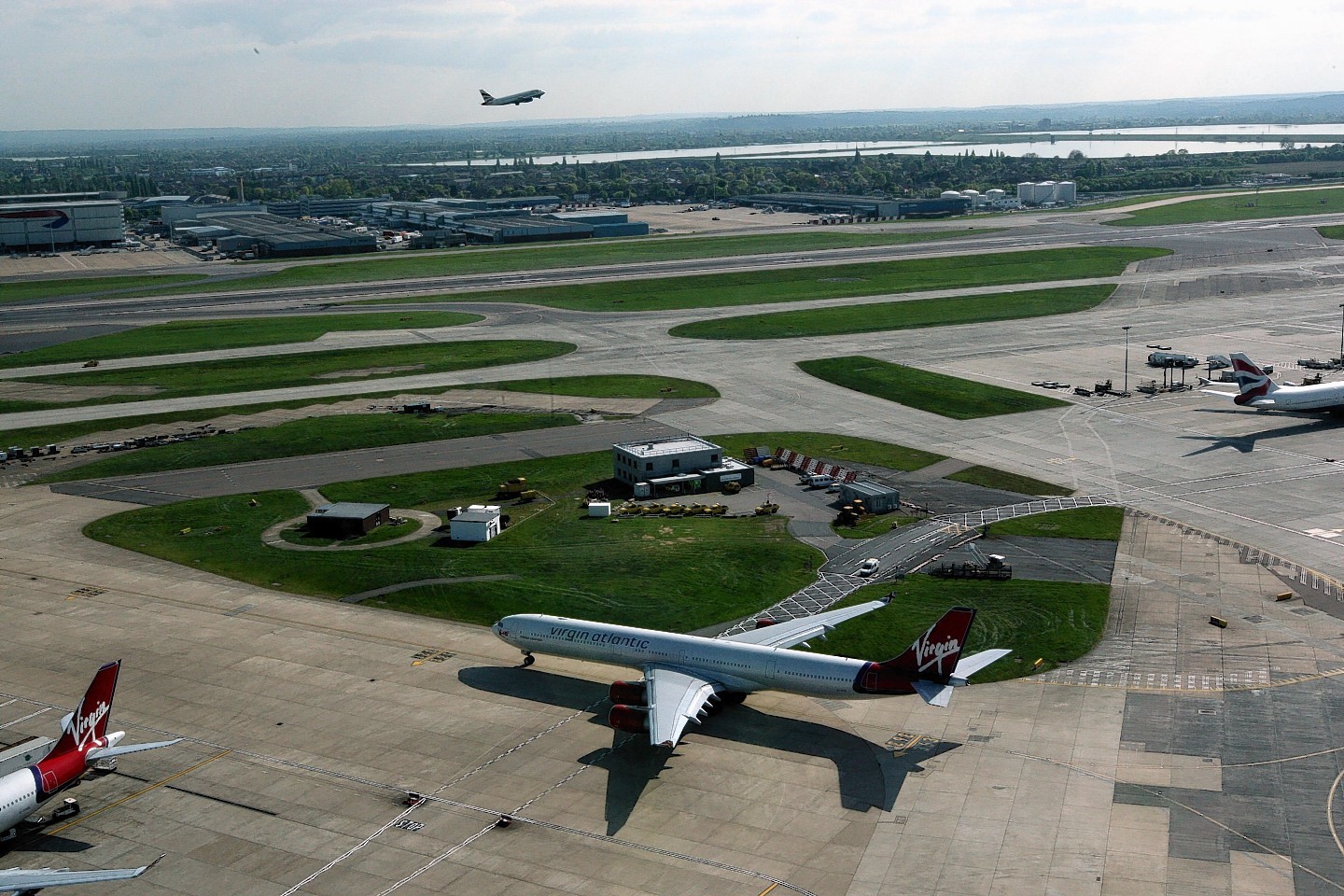 Scottish business leaders hope a new shortlist of options for growing UK airport capacity will lead to a swift decision which protects regional air services to London.
The UK Government-appointed Airports Commission has looked at various ideas and narrowed them down to three.
Two involve expansion at Heathrow Airport in west London, while the other would see a new runway built at Gatwick.
The commission – led by Sir Howard Davies – rejected proposals for a new airport in the Thames Estuary, the so called "Boris Island" plan, saying its "substantial disadvantages" would outweigh any potential benefits.
Business leaders in Scotland want to see the matter resolved as soon as possible as current constraints at London's airports are putting pressure on regional links.
Aberdeen and Grampian Chamber of Commerce chief executive Robert Collier said "An effective hub airport is crucial to business in the north-east and the proposal for an inner Thames estuary airport was a welcome addition to the debate.
"Access to a London hub airport is rated as either important or critical to their business by over half of respondents to a recent chamber survey."
He added: "We do feel that a decision on UK hub aviation capacity is overdue.
"Once a decision is made between the remaining three proposals, it is vital we move swiftly on to an implementation phase to provide that additional capacity."
Scottish Council for Development and Industry policy director Gareth Williams said: "The announcement of the short-list is a welcome and important step towards identifying the best solution to meet the UK's additional airport capacity needs.
"The commission is doing a thorough job of assessing the evidence.
"All political parties must also show the will to finally deliver this key economic infrastructure, maintain and rebuild lost regional connections with London and open up new routes to international markets."
London Mayor Boris Johnson was furious about the Thames Estuary decision.
He said: "In one myopic stroke, the commission has set the debate back by half a century and consigned their work to the long list of vertically-filed reports on aviation expansion that are gathering dust on a shelf in Whitehall.
"Gatwick is not a long-term solution and Howard Davies must explain to the people of London how he can possibly envisage that an expansion of Heathrow, which would create unbelievable levels of noise, blight and pollution, is a better idea than a new airport to the east."
Sir Howard said: "We are not persuaded that a very large airport in the Thames Estuary is the right answer to London's and the UK's connectivity needs.
"While we recognise the need for a hub airport, we believe this should be a part of an effective system of competing airports to meet the needs of a widely spread and diverse market like London's."