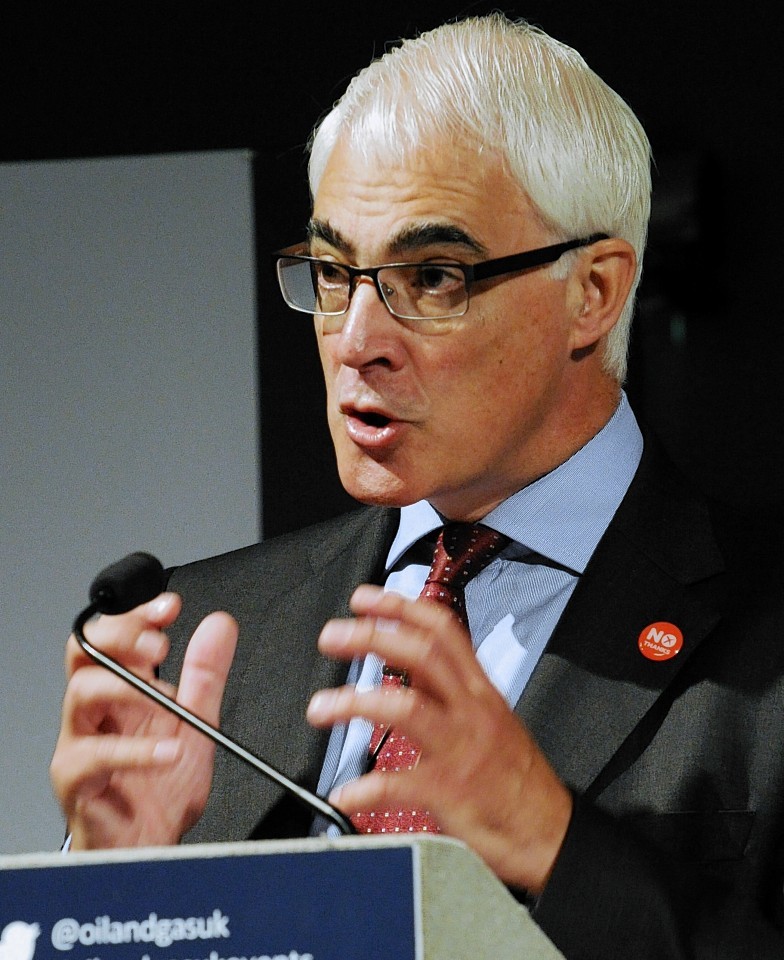 Former chancellor of the exchequer and leader of the Better Together campaign Alistair Darling warned a successful vote for Scottish independence was a "one way ticket to an uncertain destination" for the UK and the North Sea oil and gas industry.
Mr Darling, who was the first to take the stage at an event hosted by trade body Oil & Gas UK in Aberdeen yesterday morning, said an independent Scotland faced a £6billion gap in its finances if Scotland voted to become independent.
Citing analysis by the Institute for Fiscal Studies (IFS), Mr Darling said the gap will be caused by higher spending in Scotland for public services that would leave the independent country too reliant on "volatile and declining" oil reserves.
He said: "Scotland has for the last 22 of the last 23 years spent more than it has paid in tax – those aren't my figures, they are the Scottish Government's figures.
"On top of that, North Sea oil revenue represents something like 15% of the income for Scotland if it becomes independent. The comparison in UK terms is about 2%
"An independent Scotland would be very dependent on one particular source of income."
Mr Darling insisted that the North Sea oil and gas industry has benefited from a "very stable tax regime" under the UK.
"One of the reasons that it has done so well is that despite the up and down we have had a very stable tax a regulatory regime in the North Sea oil basin which has allowed firms to plan ahead for the future.
"Of course regimes have to change from time to time, but I hope for the most part recognising what governments have tried to do is extract as much as we possibly can from the North Sea and continue to do so as long as possible.
"That is why, for example, I introduced field allowances to allow the exploitation of oil West of Shetland and why the present government has undertaken to change the tax regime to meet the massive decommissioning costs over the next 30 to 40 years, worth something like £20billion across the whole of the UK, which has opened up investment possibilities across the whole of North Sea."
He added that he was "struck" by Sir Ian Wood's recent warning that North Sea oil was running out.
"The point about oil is, there is a lot of oil to be taken out, I hope there is a great deal more to come. But inevitably the thing about oil is it is not renewable."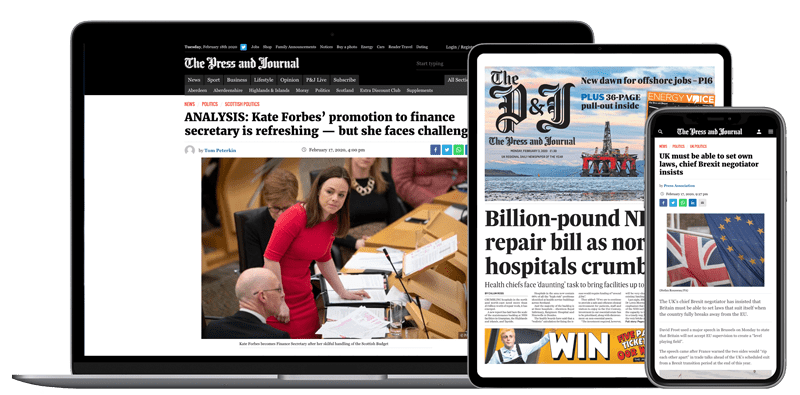 Help support quality local journalism … become a digital subscriber to The Press and Journal
For as little as £5.99 a month you can access all of our content, including Premium articles.
Subscribe