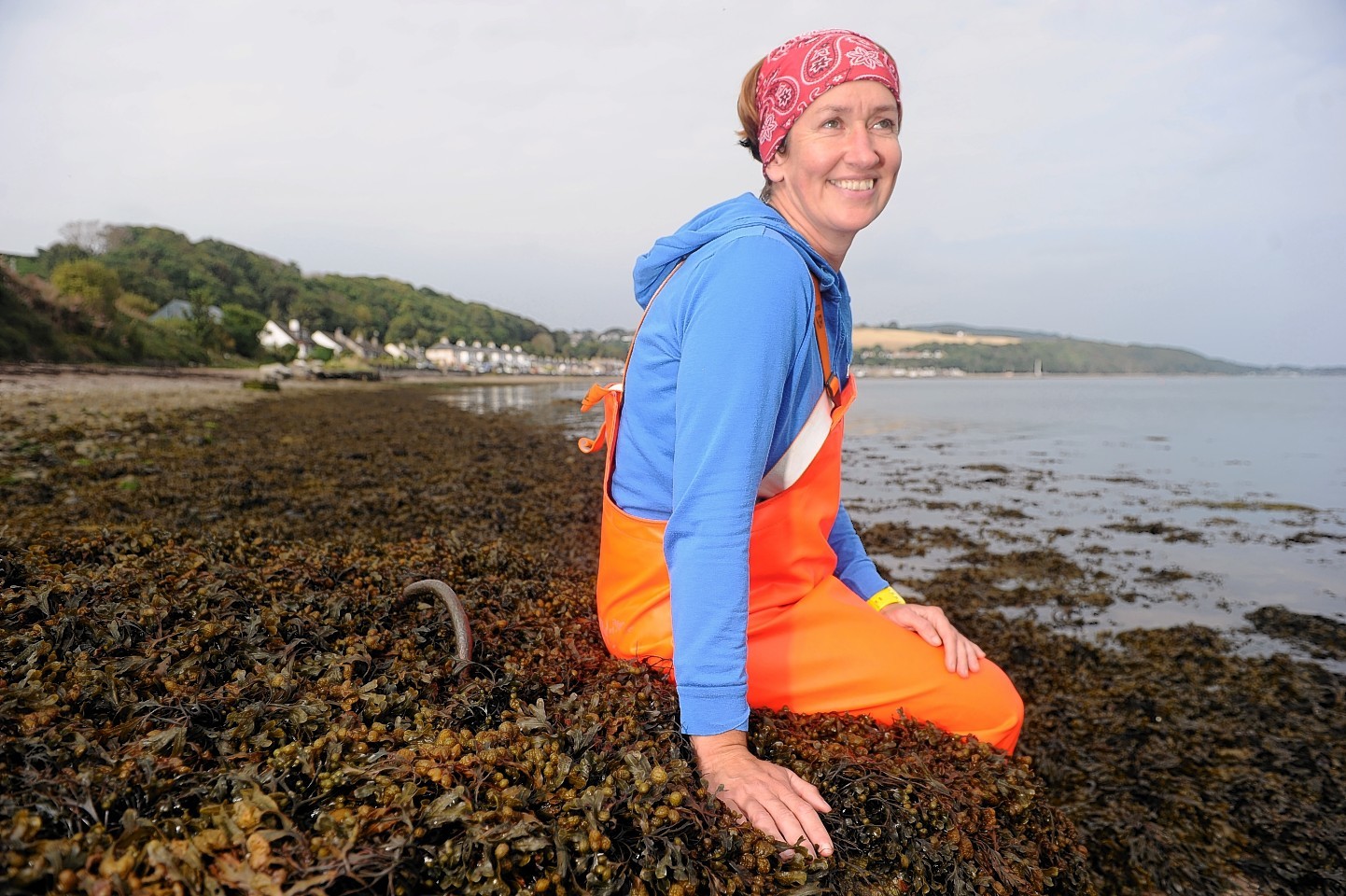 Each week, we ask small businesses some key questions. This time we speak to Kathy Taylor, owner of farmed fish vaccination firm Salmovac in Avoch, Ross-shire
How and why did you start in business?
The short answer is redundancy. Twelve years ago my then husband, John, was made redundant from the fish farm in Avoch. He had previously worked for the Fish Vet Group (FVG), setting up their commercial fish vaccination service. I had undertaken some fish vaccinating for FVG in between jobs.
We had talked about setting up our own company but had never had the guts the take the plunge. As with most people, it was redundancy that gave us the shove we needed.
We knew a guy who was running a vaccination company and approached him about a collaborative arrangement. As luck would have it, he had taken on more contracts than he could deliver and so he offered them to us as subcontractors. He would give us the contracts, pay us and take a commission for doing so.
It all seemed perfect until it became clear that he was in financial difficulties. It took over six months for him to pay the first invoice and I had a crash course in debt recovery.
The good news was that his clients were very pleased with our work and the following year they all employed us directly and we gained more contracts besides. We were in business.
How did you get to where you are today?
We started with three employees and in our first season we vaccinated 6million fish, which we thought was a vast amount. Today, 12 years later, I employ more than 40 staff and vaccinate 60million fish a year in Scotland, Ireland, Spain, France, Norway and even Switzerland. The key to Salmovac's success is growing at a steady, sustainable rate and not trying to get too big too fast.
Who helped you?
Our first employee was a retired lady called Jo Eagleton. Jo had experience vaccinating with FVG and we had become very close friends, so we offered her a job with us. She was such a support in those early years. She would work extra hours to keep everything running smoothly and she has been a huge emotional support throughout.
After my marriage broke down I decided to buy my ex out of the business. The bank was less than helpful and I have to thank my mum and dad for the small loan that made the whole deal possible.
There is also my new partner, Morgan Jones, who now works for the business. He provides unyielding emotional support, looks after me and all the household chores, and puts up with me on my bad days. I just couldn't do it without him.
Finally, The Federation of Small Businesses provides me with the essential advice and support that I need to keep the show on the road.
What has been your biggest mistake?
Getting too involved with internal business issues and forgetting about customer service. I lost a contract because of it which was a real kick up the bum, but I learnt from it and got the contract back two years later. Customers must always come first.
What is your greatest achievement?
Teaching myself book-keeping. I am not a natural accountant but in the early years I worked really hard at it after work and at weekends and managed to produce acceptable sets of books.
If you were in power in government, what would you change?
Zero hours contracts. It seems a bit strange for an employer to say that but they are really not fair to employees. There should be a better way to give employers flexibility, while offering employees a stable living wage.
What do you still hope to achieve?
To be able to take holidays. I especially want to go and see my friend in Australia next year
What do you do to relax?
Morgan says that I never relax. I try and keep fit by running and coastal rowing, which reduce stress tremendously, and wine always helps.
What are you currently reading, listening to or glued to on the TV?
I'm reading a fabulous book called Shantaram by Gregory David Roberts
What do you waste your money on?
Trainers – I've got so many pairs in various stages of decay that I couldn't count them. I'm the Imelda Marcos of the trainer world.
How would your friends describe you?
Driven and a bit nuts.
What would your enemies say about you?
Driven and totally nuts.
What do you drive and dream of driving?
A 12-year-old maroon Volvo. My dog and I trash any car we go near, so it would be pointless buying a nice car. My dream car is a Skoda Felicia fun pick-up.