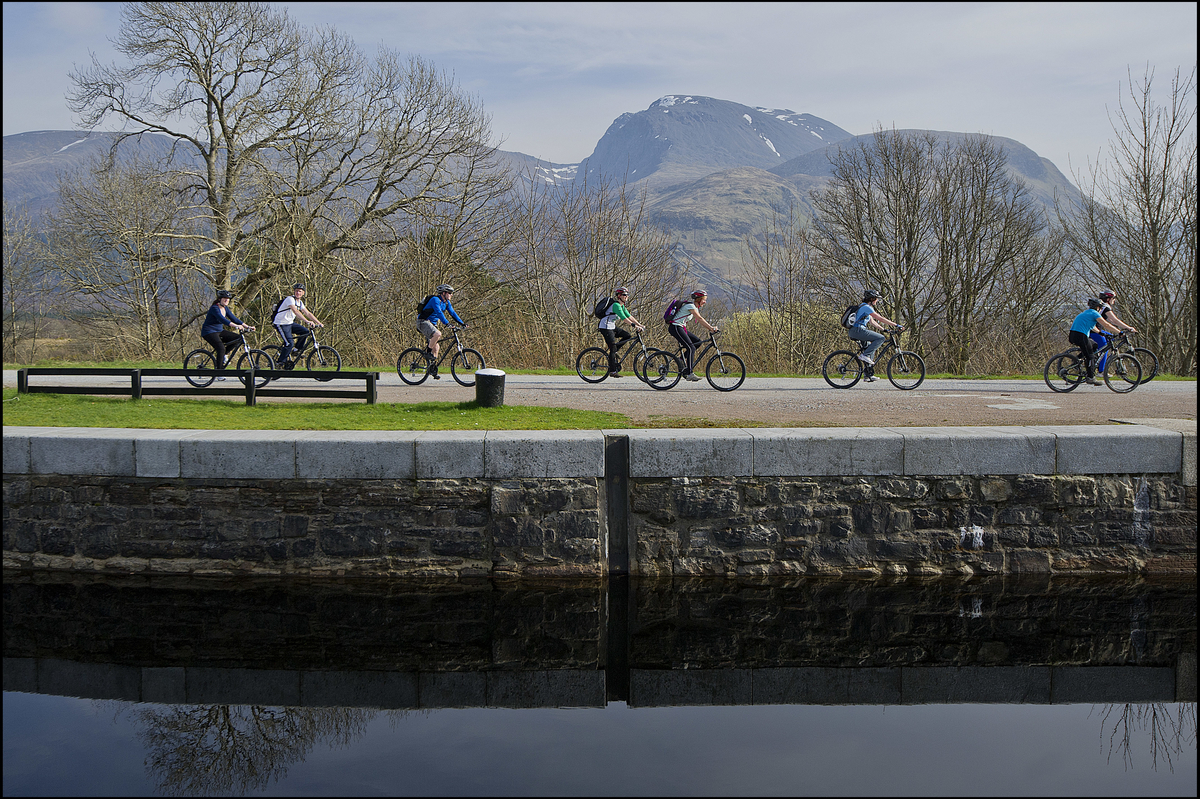 A visitor boost for the Caledonian Canal is in the offing thanks to a new collaboration.
Glasgow Caledonian University (GCU) is to support ambitious plans to bring visitors to Scotland's canals through the development of new community, visitor attraction and business opportunities in Inverness, Glasgow, Edinburgh, and Falkirk.
They will develop and implement a strategy for increasing tourism on the canals throughout Scotland following recent work to transform the local environment of Falkirk through the award-winning Helix project.
The new project will be overseen by Professor John Lennon, Acting Dean of Glasgow School for Business and Society and Director of the Moffat Centre for Travel and Tourism Business Development, which works on key consultancy and contract research projects in the travel, tourism, hospitality and events sectors.
Professor Lennon has previously undertaken commercial projects for Scottish Canals in tourism business forecasting and worked on the successful Helix Park development.
This summer marked the opening of a towpath along the Forth & Clyde Canal extension and the completion of a £1.3 million project to upgrade paths throughout Scotland's canal network. The Kelpies, 30-metre high horse-head sculptures, stand next to the new canal extension in The Helix, a parkland project built to connect 16 communities in the Falkirk Council Area.
Funding of £96,700 has been awarded for the new 18-month Knowledge Transfer Partnership between GCU and Scottish Canals.
Knowledge Transfer Partnerships is a UK-wide programme, part-funded by the Technology Strategy Board with 12 other funding organisations, with a contribution from the company partner. Following a recruitment process, a graduate will be embedded in Scottish Canals to work on the project.
Richard Millar, Director of Heritage, Enterprise and Sustainability at Scottish Canals, said: "Scotland's canals were once the thoroughfares that stoked the fires of the industrial revolution. While today the waterways are home to cyclists and social enterprises rather than coal scows and Clydesdales, they are increasingly vital venues for business, leisure and tourism that attract more than 22 million visits a year.
"From the majesty of Neptune's Staircase on the Caledonian Canal to the iconic engineering of The Falkirk Wheel and the Kelpies, there is no shortage of incredible sights on Scotland's waterways. By working with our partners at Glasgow Caledonian University, we aim to develop a strategy to encourage even more people to engage with the rich heritage and many attractions they offer.
"Drawing on the knowledge and expertise of the university, I have no doubt we can continue the on-going renaissance of the canals and develop new visitor, business and community opportunities along their banks."
Scottish Canals is engaging with GCU on projects in a number of additional areas.
Dr Martin Cullen, of GCU's School of Engineering and Built Environment, has expertise in environmental civil engineering. He will oversee research students working with Scottish Canals in the areas of energy extraction, biomass and engineering solutions for access to canals.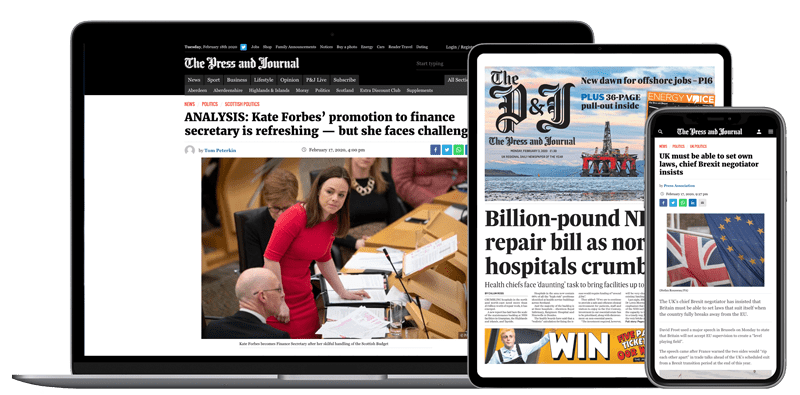 Help support quality local journalism … become a digital subscriber to The Press and Journal
For as little as £5.99 a month you can access all of our content, including Premium articles.
Subscribe