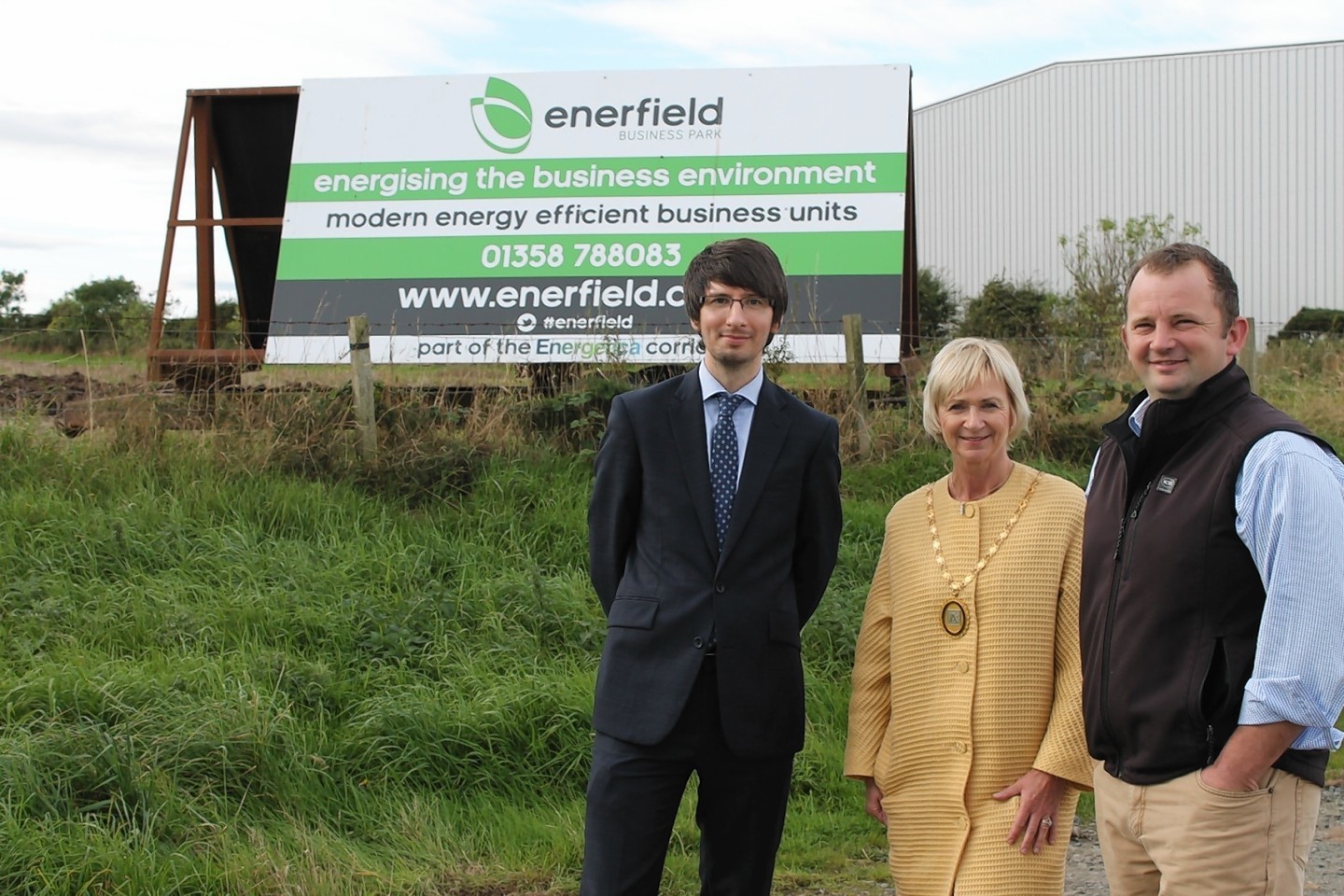 A new business park delivering more than 800,000 square feet of commercial development land has been officially unveiled in the north-east.
It is half a mile north of Foveran, between Aberdeen and Ellon, and is aimed at providing high quality business units and storage yards for the oil and gas, and other industries.
The new Enerfield Business Park lies within the 30-mile Energetica corridor covering land between the Granite City and Peterhead, and west to Aberdeen International Airport.
Work on the first speculative development is already under way, with the 13,000sq ft warehouse, 3,230sq ft of offices and 53,800-plus sq ft of yard space expected to be ready in December.
The whole site is expected to benefit from the future upgrading of the A90 Aberdeen-Fraserburgh road.
Developer and local landowner Andrew Booth said the new park would help to "energise the business environment in the north-east" and attract global companies to the area.
He added: "The business park is in an ideal position, with strong transport links, and has been designed to meet the Energetica objectives with sustainable principles and careful consideration to the surrounding area and green infrastructure.
"It also offers a great work-life balance, with a stunning natural environment and local amenities, including schools and housing developments, and only a short drive to the city centre."
Shire Provost Jill Webster, said: "It is great to see the project moving forward so quickly.
"Aberdeenshire has a lot to offer for businesses looking to locate to the north-east of Scotland and these high-quality units provide the perfect opportunity for businesses of all types and sizes to make the most of the area's fantastic assets."
Energetica development manager James Welsh called the start of work at Enerfield a "significant moment" for plans which would help to attract high-quality businesses into the area, encourage greater investment and create new jobs.
The Energetica programme is a joint initiative between Scottish Enterprise and Aberdeen city and shire councils.
Its aim is to attract global energy companies and skilled people to the region, helping to boost the local economy.