 The delivery of the new Stornoway ferry, MV Loch Seaforth, is in question as its shipyard faces bankruptcy after suffering financial problems.
The ownership of the £42 million ship will sail into stormy waters if the yard collapses.
The ship is being built at the Flensburger Schiffbau Gesellschaft (FSG) yard in Germany which is in danger of going under with cash flow problems.
She is almost ready but workers are still installing equipment and undertaking the final internal fitting-out.
But delays on completing construction works at the new ferry pier at Stornoway has hampered the handover plans.
If the yard goes bankrupt, administrators are likely to hold on to the vessel until the legal wrangles are sorted out.
A Norwegian company has offered to invest or buy out the Flensburger ship yard but no firm deal has yet been finalised.
No date for the ship's handover is available, said Caledonian Maritime Assets Ltd (CMAL) – the Scottish Government company which owns the ships which provide ferry services to the Western Isles.
A CMAL spokesperson said: "Flensburger Schiffbau-Gesellschaft MBH and Co KG shipyard (FSG) is currently the subject of an acquisition that is due to complete later this month.
"However the work on the MV Loch Seaforth is nearing completion and is not expected to be impacted.
"A team from CMAL is in Germany overseeing the final elements of the build and are currently in discussions with FSG on the handover of the vessel.
"The date will be confirmed as soon as it is available later this month."
The Loch Seaforth is designed to have a capacity for up to 700 passengers and 143 cars or 20 commercial vehicles though the actual number of vehicles which can be carried in practice is still being worked out.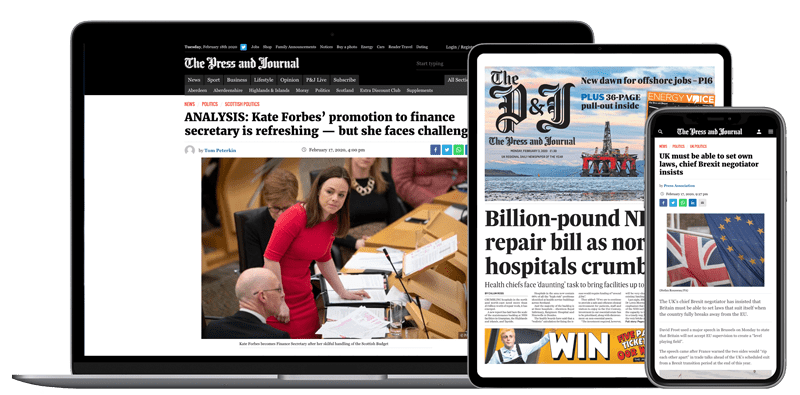 Help support quality local journalism … become a digital subscriber to The Press and Journal
For as little as £5.99 a month you can access all of our content, including Premium articles.
Subscribe