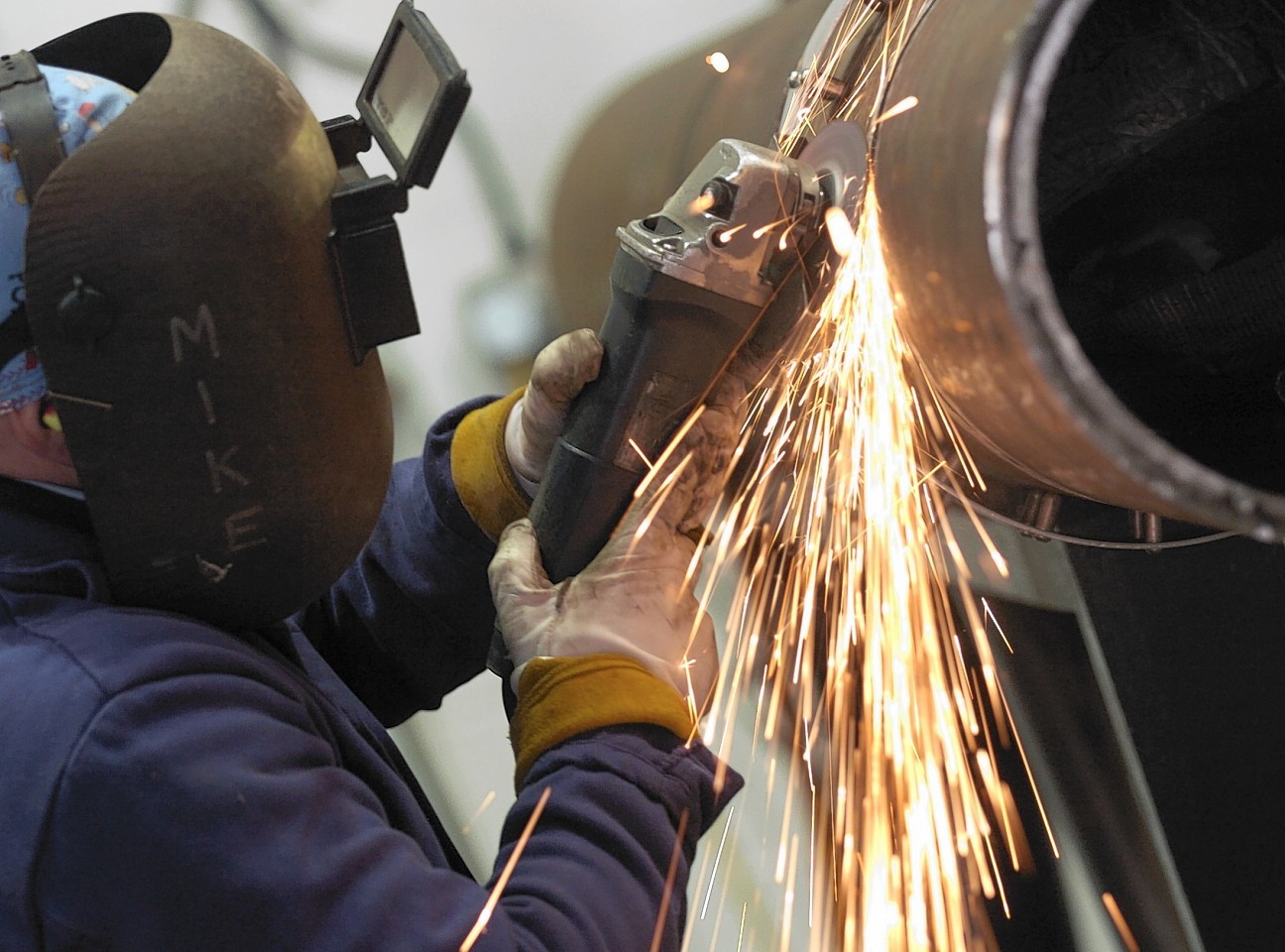 North-east firms are gearing up for a rise in productivity, according to a new report.
The workforce survey by Aberdeen and Grampian Chamber of Commerce (AGCC) found that while about two-thirds (64%) of its members expected staffing levels to grow over the next year, more than 80% anticipated improved sales.
Around one-fifth (21%) of companies were expecting sales growth of more than 20%.
The findings coincide with a British Chambers of Commerce report showing most UK companies remain optimistic about growing their workforce over the next 12 months, allowing a comparison of the north-east against the national average.
A greater proportion of businesses in the region (72%) are said to be paying their staff at least the living wage, compared to businesses elsewhere in the UK (57%).
More than four-fifths (82%) of north-east firms have experienced rising wages over the past year, with 53% saying growth was above inflation – against 34% nationally.
Nine out of 10 north-east companies said they had a skills shortage in at least one key area.
Leadership and management were the most frequently stated shortage (38%), followed by language skills at 32%.
The survey also found that a significantly higher proportion of north-east firms are taking on staff from overseas compared with the rest of the UK.
Of the businesses which had taken on EU or non-EU migrants, more than half said it was due to a lack of suitable UK applicants, while one-third said migrants widened the skills or experience of the workforce and had a "more positive work ethic".
AGCC research and policy director James Bream said: "This piece of work is significant for our region.
"It is seldom we can genuinely benchmark ourselves in surveys like this against the rest of the UK.
"We are pleased that confidence remains positive and we welcome any signs that productivity gains are forecast."