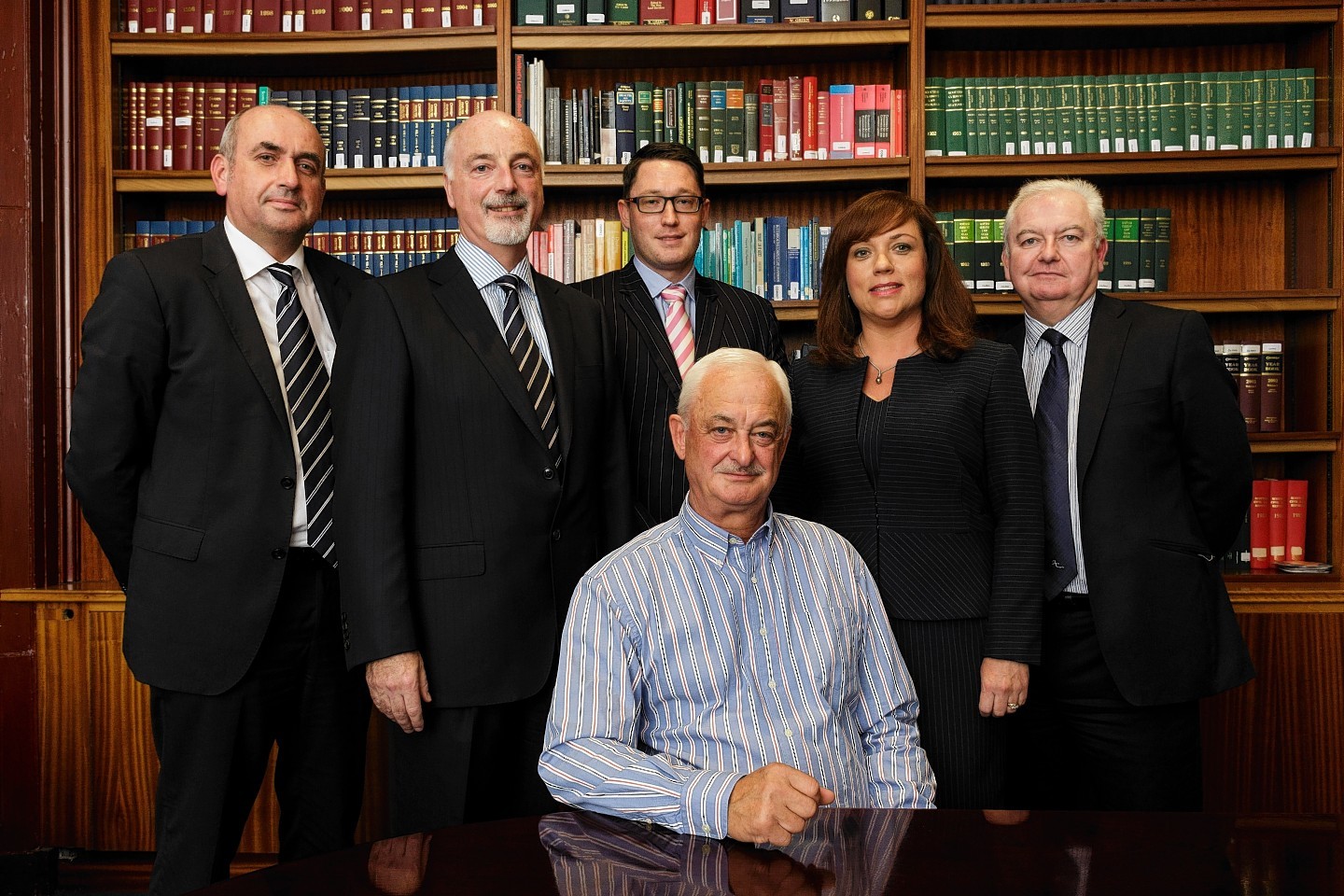 The managing partner of a leading north-east law firm has announced that he is stepping down with immediate effect.
Harvey Aberdein, who co-founded the Aberdein Considine in 1981, has decided to hand over the day-to-day running of the firm to his management team.
His leadership role will now be split between two of the firm's longest-serving lawyers – with Bob Fraser taking over as Senior Partner and Jacqueline Law as Managing Partner.
Mr Aberdein, 64, will remain with the firm as a consultant.
The senior partner has grown the law firm from a two-man operation based in a former butcher's shop into national company with more than 350 staff and turnover of over £20million.
Mr Aberdein said: "The firm needs the energy and expertise of my younger partners, in whom I have the utmost faith," said.
"I am certain Aberdein Considine will continue to thrive under the guidance of Bob and Jacqueline, who have both been here for decades."
The duo's leadership will be complimented by a management committee made up of three further partners – Michael Sinclair, Allan Gardner and Rob Aberdein, who hold responsibility for the property, financial services and litigation teams respectively.
Mr Fraser paid tribute to the work done by his predecessor in establishing Aberdein Considine as a 'Top 10' firm in Scotland with several lawyers listed in the Legal 500.
"We owe a huge debt to Harvey for his leadership and ability in taking us from a provincial firm to one of the largest in the country," he said.
"He is passing over the management with the firm in fantastic health, and I will ensure the transition a smooth one."
Mrs Law, Head of Corporate and Commercial, joined the firm as a trainee in 1993 and said its growing diversity would be important for her going forward.
She said: "We are now certainly Scotland's biggest solicitor-estate agents, but property accounts for just one third of our business.
"We have one of the most respected litigation practices in Scotland, acting for most major banks and financial institutions. We offer a full range of legal services and also have a leading financial services department, which deals with everything from personal finance up to corporate."
Fellow co-founder and Senior Partner, Iain Considine, will continue to run the firm's operations in Banchory and Stonehaven.
It is a little-known fact that, had it not been for Sir Alex Ferguson, the company may never have got off the ground – although the legendary football manager probably has no idea of the role he played.
Mr Aberdein and Mr Considine needed to borrow money to get the business up and running.
To match a loan from The Royal Bank of Scotland, Mr Aberdein borrowed from his mother and mother-in-law, while Mr Considine managed to borrow his side of it from his brother, footballer Doug Considine, who had just left Aberdeen FC at the time.
That was possible because Doug and Sir Alex Ferguson "had words" – and Doug was transferred to Dunfermline.
He loaned most of his signing-on fee to the duo – and they never looked back.
Within five years they were the city's biggest solicitor estate agent, and within a decade they were Scotland's biggest, with a huge branch network
Mr Aberdein added: "It has been an incredible journey, but I put our success down to one key factor – our values.
"We have never subscribed to the generally held view that it was a privilege to be in the presence of your lawyer. We saw it the other way. It's a privilege for us to act for our clients.
"That company ethos will continue to deliver success for us – because put quite simply, we are not like other lawyers."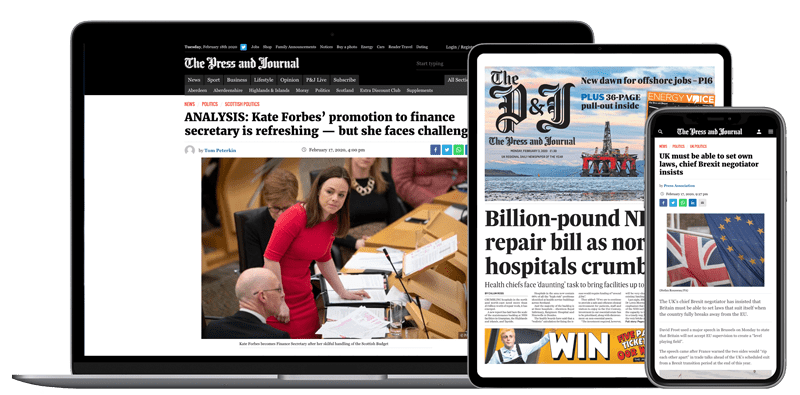 Help support quality local journalism … become a digital subscriber to The Press and Journal
For as little as £5.99 a month you can access all of our content, including Premium articles.
Subscribe